edited repost from 2012. This year I am, once again, keeping it simple. Isn't that what Lent should be all about anyway? For my own personal reading I have already started Abundant Simplicity
 which is absolutely wonderful and completely appropriate for Lent, as well as meeting me where I am on this journey to simplicity and contentment! I want to finish reading and begin implementing many of the suggested ideas at the end of each chapter. With much prayer as well.  I have also ordered this book to strengthen my prayer life: The Pray! Prayer Journal: Daily Steps toward Praying God's Heart (Living the Questions)
. I'm very much looking forward to this yearly focus on prayer and drawing ever closer to the heart of God. Please, if you are not Catholic but still wish to observe this fantastic time of growth in your own walk with God and spend time focusing on Christ and the cross, please check out my friend Edie's description of Lent at Life in Grace. Her words are beautiful words of truth and much more eloquent than mine would be.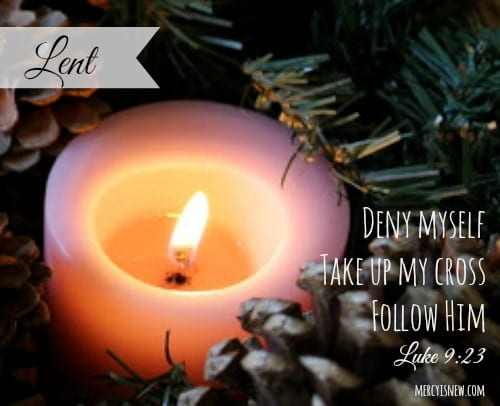 I have noticed lots of great resources around the web so I'm going to share lots of links with you!! (and for my own organization too, getting them all in one spot!!)
Favorite Books for Lent
Links Around the Web
Have you found anymore great ideas around the web? Feel free to share links with us from around the web or your own blog!