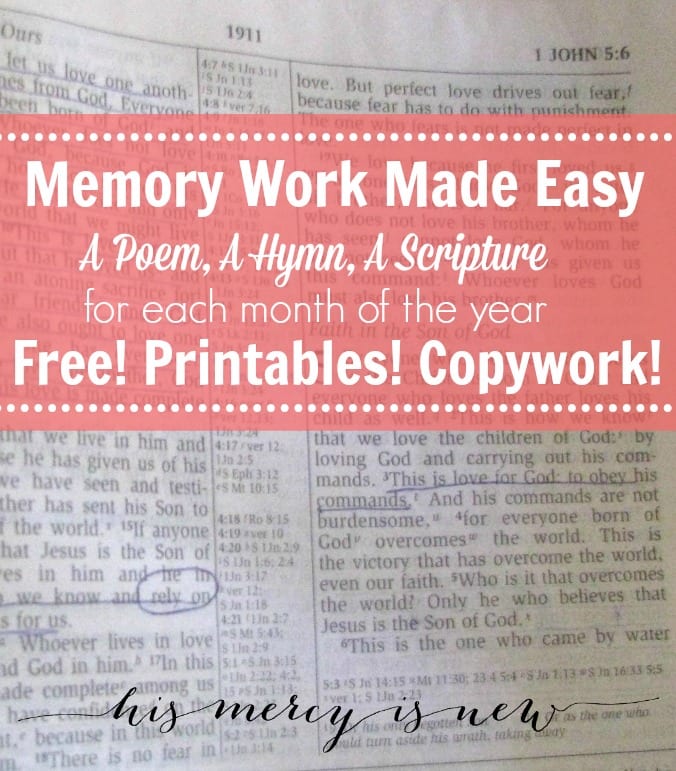 Scripture: Psalm 8
Click on this poem to get the PDF page you can print for your children.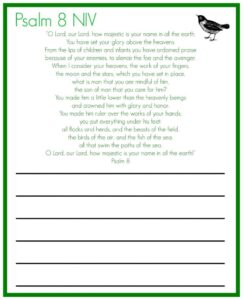 Poem:
For August I chose a poem that represents this month well: August by Celia Thaxter.
Here is a printable PDF of this poem for you to hang in your school room or dining room!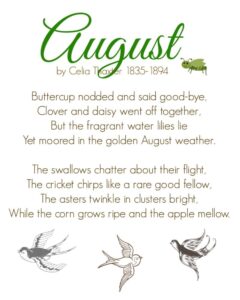 Hymn:
The hymn for August All Creatures of Our God and King! Words by , tune by . Click on the "score" on this page to download the PDF of the hymn music.