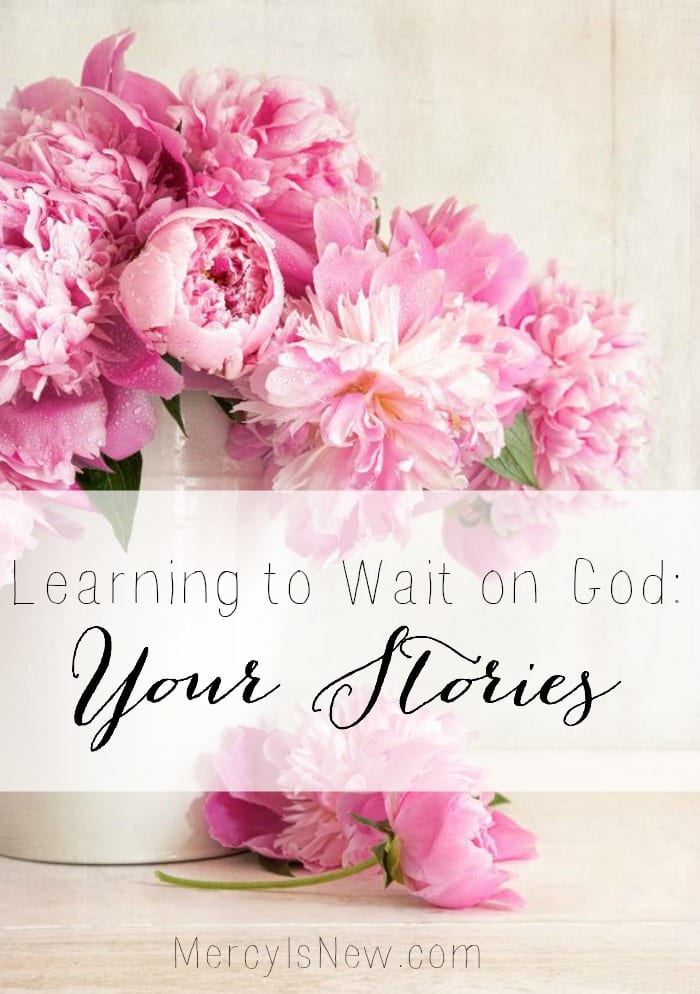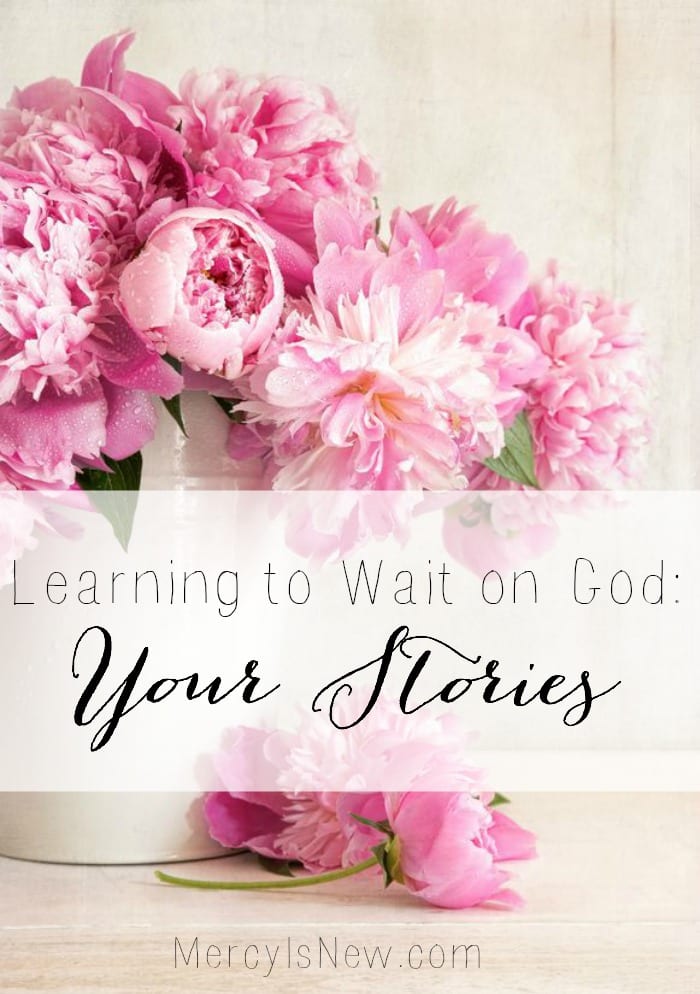 Learning to wait on the Lord is not only difficult, but with the waiting can come pain, heartache, hopelessness and worry when we begin to focus on something other than Jesus.
But, when we turn our eyes upon Jesus, the things of earth grow strangely dim. And that is why we must learn to wait on the Lord…not for our circumstances to change…not for our happily ever after…but for Jesus. Waiting on Him alone.
I'm so honored and excited to be sharing stories from many of my friends as they have learned and grown while waiting on the Lord. I will link each of their stories on this page.
The testimonies of these ladies point straight to Jesus. Not all of their stories have happy endings, yet you will hear them testifying to the goodness of God. That is what the gospel is all about, friends. Jesus came, knowing we would have troubles in this world, to bring us peace in the midst of the storm. Sometimes our biggest life lessons are those of just finding Jesus in the mess. He is there, dear ones!
You do not want to miss the encouragement these ladies are sharing in this series, I pray you are encouraged and filled with hope! We will read stories of waiting on the Lord through infertility, adoption, financial struggles, depression, marriage struggles, grief, and more. Come back each Friday as we all take in the stories of these women and learn for ourselves to truly wait on God alone. 
Stories of Learning to Wait on God
Debbie of The Architect and The Artist shares Waiting on God When Church Hurts 
Jennifer of Expanding Wisdom  shares  Our Struggle is Not Against Flesh & Blood
Karen of Living, Unabridged shares The God Who Answers in His Own Timing
Michele of Preschoolers and Peace shares The Year of Waiting for Our Children
Alyssa shares Waiting on God through Infertility and Adoption 
Amanda of The Pelsers  shares Remembering the Steadfast Love of God 
Grace shares Waiting on God through Infertility and Heartache
Amber of Classic Housewife shares When You're Weary of Waiting
LaToya of Learning to Let Him Lead shares When Waiting Hurts 
Terri of Take a Walk in My Shoes shares When the Healing Doesn't Come
Wendy of Hip Homeschool Moms shares Continuing to Wait
Durenda of Simple Nourishing Home shares It's Never a Waste of Time to Wait on God
Laurie of Successful Homemakers shares Waiting to Move
Lindsey of The Road to 31 shares Waiting to Serve 
Richele of Under the Golden Apple Tree shares Waiting Builds Faith
Jennifer of The Purposeful Mom
Conclusion & Give Away
Wait Only Upon God Devotional
God's Word has a lot to say about waiting! If you'd like to read one verse per day, for 40 days, on waiting on the Lord, you can find this new devotional here:
Ebook found here. Print copy on amazon.