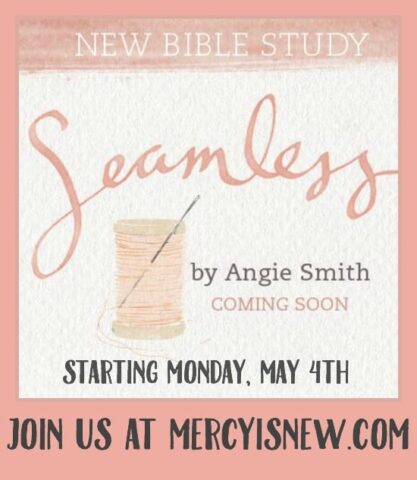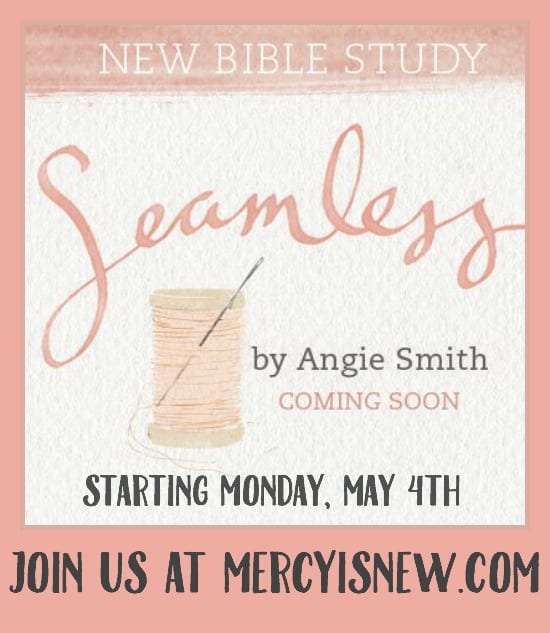 Join us on the Facebook Page
His Mercy is New Facebook page  (This is where all the discussion will be happening!)
We are starting our first ever online Bible study together on the His Mercy is New Facebook page in ONE WEEK. Have you gotten your book yet? Here are all the details if you missed it the first time around.
Scripture Memory
Along with our Bible study I wanted to do some Scripture memory each week to get these truths deep into our hearts and minds. Memorizing and praying Scripture are 2 ways that I intentionally help my heart and brain to be FIXED on Jesus!! I hope you'll join me!
To help us visual folks who like something pretty to look at, I have created some free printable Scripture cards with all the verses that we will be memorizing.
Seamless Memory Verses
Here are the verses we will be memorizing along with our study.
Intro: Joshua 1:8-9
Week 1 – The Beginning – Genesis 1:1
Week 2 – The Patriarchs – Genesis 12:1-2
Week 3 – Exodus, the Promise Land – Exodus 14:13-14
Week 4 – Kingdoms & Prophets – 1 Samuel 16:7
Week 5 – Messiah – Isaiah 9:6
Week 6 – The Letters – Romans 1:16-17
Week 7 – Conclusion – Hebrews 4:12
Free Printable Cards
Click here to download the free printable scripture cards to go with this study!