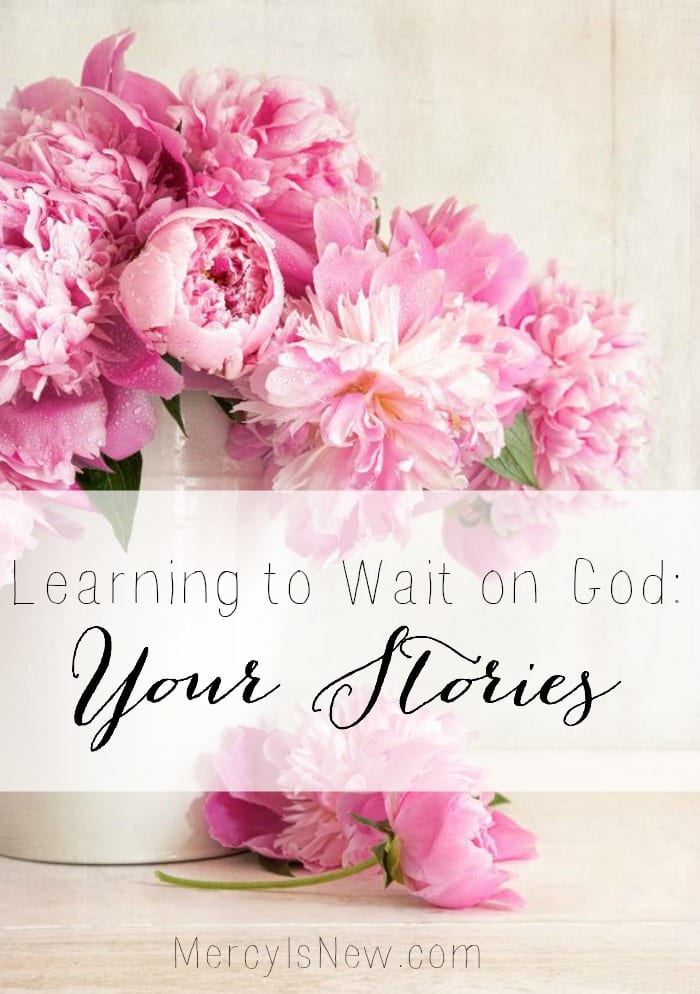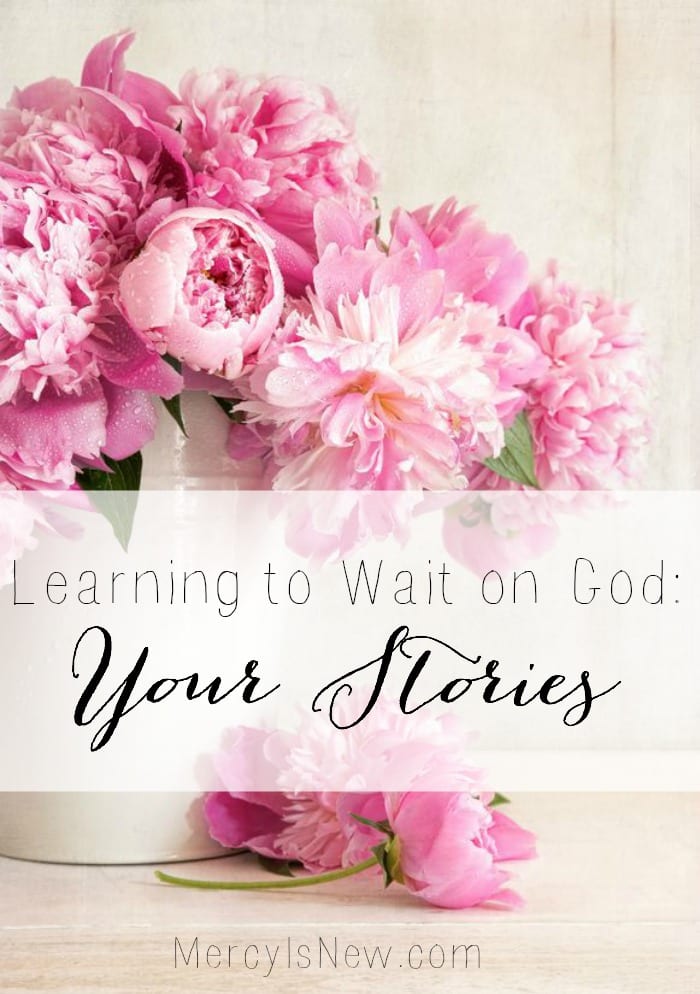 {Thank you for joining me for this series of posts from dear friends around the world who have learned through their own seasons of waiting that it is, indeed, good to wait only upon the Lord.  Find my 40 Day Devotional on Waiting on God in my shop.}

Feeling Called to Ministry
My husband has felt called to ministry since his early college years.  I always had this feeling that I would be a pastor's wife. I grew up engrossed in my father's ministry and so it felt natural. I really did not know any other way to live but in a full time ministry setting.
After we married, we immediately began discussing and praying more fervently about our future.  My husband changed his major in college to one that would lend itself better to biblical studies. We had always hoped he would go on to seminary.  When you are young, you naively think life will be easy.
At the time, I would have said that I was full of faith that God desired for us to be in full time ministry in the church, but in hindsight I see much of that "faith" was indeed pride on my part.  I felt entitled to a position in ministry.  These feelings of pride, and my impending struggle with God over His seeming lack of unanswered prayers would spiral into many years of feeling that God was withholding ministry from my husband because of my personal sinfulness and lack of real faith.
Fighting to Find Full Time Ministry
Every major decision we made over the past 8 years as a married couple was in an effort to follow where we saw open doors in full time ministry. We walked through quite a bit of chaos during that time including stints of unemployment, multiple cross-country moves, the births of several children close in age.  It has definitely felt like a whirlwind.
We were graciously provided work in ministry at different times. For nearly two years my husband was a full time pastor in a rural country church. The following two years we were blessed to work with a church plant.  Ministry has been there, but it has been nothing like what we had expected. For us, it always seemed like we were having to fight to even be in full time ministry.  It wasn't just that the ministry itself was hard.  Much of ministry is difficult, that is to be expected.  We were having to fight to even be allowed into full time ministry.
Without a seminary degree, 10 years plus of direct ministry experience, or a church that was willing to just disciple one of its members into a ministry position (the most biblical of applications) over the years it has been completely impossible to even get a call back from a church.  The validity of this process is one to be discussed in an entirely different article, but it was frustrating to say the least.
Coming Home
We made a final move across the country last summer. This was the very first decision we had ever made where the idea of full time ministry was not at the forefront.  Instead, finding stability was.  My husband immediately found a job in our new location, a few months later we were blessed with our first house, and just this week my husband received a huge promotion into one of those kind of jobs you would expect to retire.  We have never had security like this.  We have also never had peace like this.
We have very recently spent quite a bit of time discussing both our past and the future of our family.  We see various things we did wrong over the years.  We also see decisions where our hands were tied and we were just living on faith.  We see God's sovereign hand directing our steps, stretching us, sanctifying us, and ultimately bringing us to where we are now.
Where Are We Now?
We still have an insatiable desire to be in full time ministry. We are accepting that God is just not providing that right now. We are members in a solid church and we are praying that God will provide opportunity for service there.  We pray that God will open up a door as a full time pastoral position in a church for my husband or even as a missionary in another country. We pray often that God will give us open hearts to wherever He might lead.
I mentioned that I saw much pride in my own desires to have our family in ministry. It is more common to see someone resisting the call to full time ministry. In our case, we have been resisting lay ministry.  We felt most useful for one area of service, but God chose a different path for us at least for now. That has been where my personal pride resides, feeling like we would be more useful for something else other than where God had for us.  In my human mind with my foolish emotions, I could not make sense of it.
The plans of the heart belong to man, but the answer of the tongue is from the LORD.  All the ways of a man are pure in his own eyes, but the LORD weighs the spirit.  Commit your work to the LORD, and your plans will be established. Proverbs 16:1-3
We thought our plans for ministry were a good thing.  We chased ministry for years, but ministry in the church belongs to the Lord and without His blessing the ministry would not have been fruitful or honoring to Him in any way.  We needed to come to terms with God's will and look for ministry exactly where He had us rather than always searching for the type of ministry we wanted "out there".  
Where desire to be in full time ministry is still a very real calling in our lives, it is obviously not in God's will for us at this time.  He has brought us to a place of acceptance of this truth, and we will continue praying that one day He might provide it when it is in His will to do so.  Until then, we are content.  God has always met our needs, but for the first time, I can say that I feel content with how He is meeting our needs.  Contentment is something that I have not experienced in a long time, and for that at least the wait is over.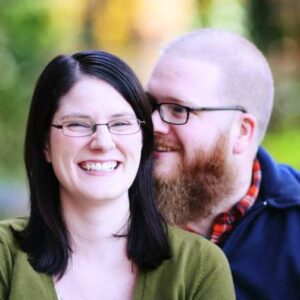 Lindsey is a homeschooling mommy to five children six years and younger. She and her husband have enjoyed 8 blessed years together. Lindsey's joy is in her family and her passion is in her work. Lindsey is an author at The Road to 31 and designer at Crisp Apple Design. She enjoys writing on topics that challenge Christian women in their faith, encourage mothers in their homemaking, and strengthen the family unit.