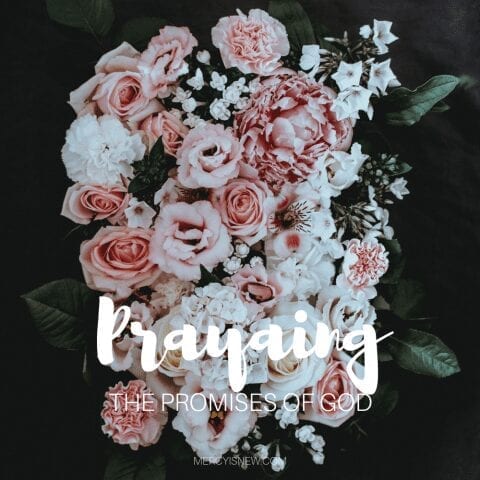 Praying God's Word has been transformational in my own life. I recently read a book that goes hand in hand with praying God's Word: Praying Over God's Promises
 by Thomas Yeakley. {If you are interested in using this book for a group study, NavPress offers a group discount!}
"Imagine a life of fresh faith built on assurances directly from God!"

And that is what this book does: encourages us to believe, trust and act on the promises of God. I don't know about you, but as a long time believer, sometimes certain passages and even certain promises begin to come cliche in our minds. I hate to even say that portions of God's Word become stale, but sometimes we just need a refresher course or a change of heart or a new focus. That is what this book did for me. This book caused me to, once again, get EXCITED about the promises in God's Word!
The introduction to this book opens with a Scripture that I have known and read and probably even memorized…but the author shares more of the passage that I had forgotten about! What a precious truth is found in this passage that we so often overlook!
"His divine power has granted to us all things that pertain to life and godliness, through the knowledge of him who called us to his own glory and excellence, by which he has granted to us his precious and very great promises, so that through them you may become partakers of the divine nature, having escaped from the corruption that is in the world because of sinful desire." 2 Peter 1:3-4
I don't know about you, but I have memorized and treasured the first part of this passage for many years…but don't stop reading! God has given us everything we need for this life and for godliness…BY WHICH He has granted to us His precious PROMISES. God has given us these promises! Why do we neglect them when they give us such HOPE and PROMISE and COMFORT??
Quieting Our Mind with the Promises of God
Right away in the introduction of this book, the following quote, from a Puritan pastor, confirmed in my mind WHY I pray God's Word and WHY it has been so transformational in my own life.
Aren't these words just beautiful and what encouragement for being in the Word of God and standing on His promises!!
"A fixed, constant attention to the promises, and a firm belief of them, would prevent solicitude and anxiety about the concerns of this life. It would keep the mind quiet and composed in every change, and support and keep up our sinking spirits under the several troubles of life…A thorough acquaintance with the promises would be of the greatest advantage in prayer. With what comfort may the Christian…enforce his prayer, by pleading the several gracious promises!" Samuel Clark, Puritan pastor & author (1684-1750)
Promises to Pray
The author, Thomas Yeakley, shares that there are different kind of promises: general promises and specific promises, there are also conditional promises. The author gives great practical steps and application helps and I believe, has a very biblical stance on the promises of God.
Promises to Read, Believe & Pray
Deuteronomy 5:16
Psalm 37:4
Psalm 50:15
Isaiah 41:10
Isaiah 45:1-3
Luke 1:37
John 3:16
John 14:21
Galatians 5:16
Ephesians 6:2-3
James 2:5
Praying Over God's Promises Book
I have so many things underlined and highlighted in Praying Over God's Promises: The Lost Art of Taking Him at His Word
, but I want to share with you the topics and chapters covered in this book so that you can have a better idea of all it contains!
Chapter Titles
What is a Promise?
A Theology of Promises
People Who Have Prayed the Promises
How to Plead a Promise
Walking by Faith with the Promises
Abuses and Unfulfilled Promises
Abraham: One Who Trusted the Promises
Standing on the Promises Free Printable
I wanted to create a reminder for us to STAND on His PROMISES. I hope you enjoy!
Click on the PDF link or the graphic to download your free printable!
Standing on the Promises of God PDF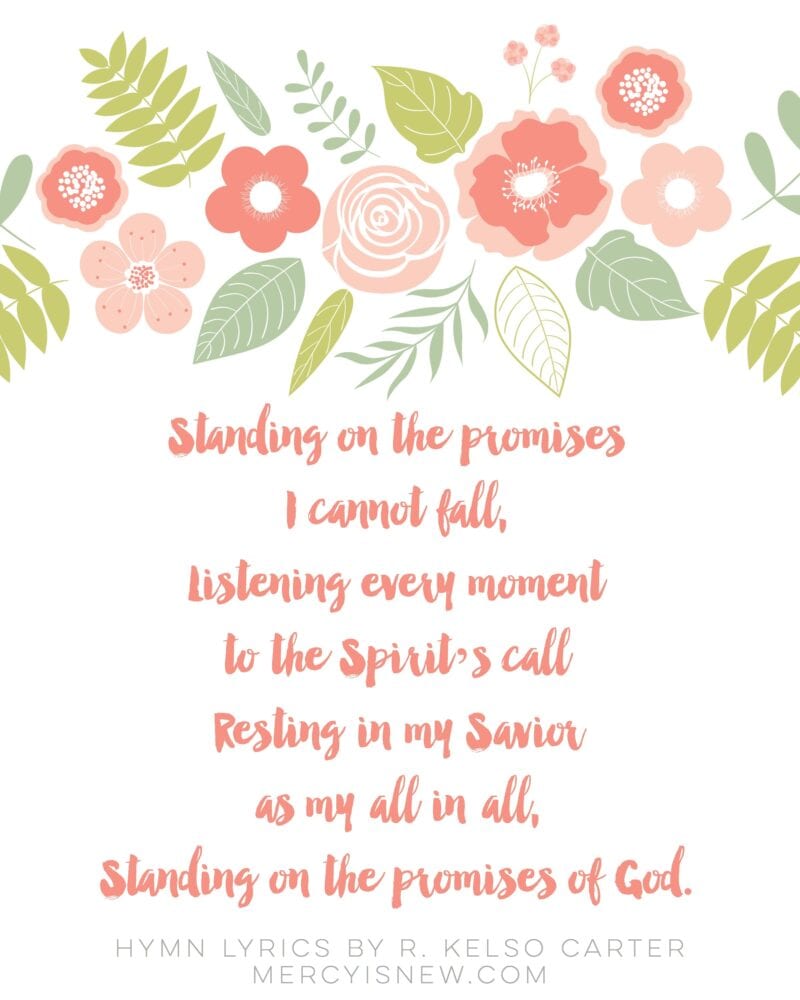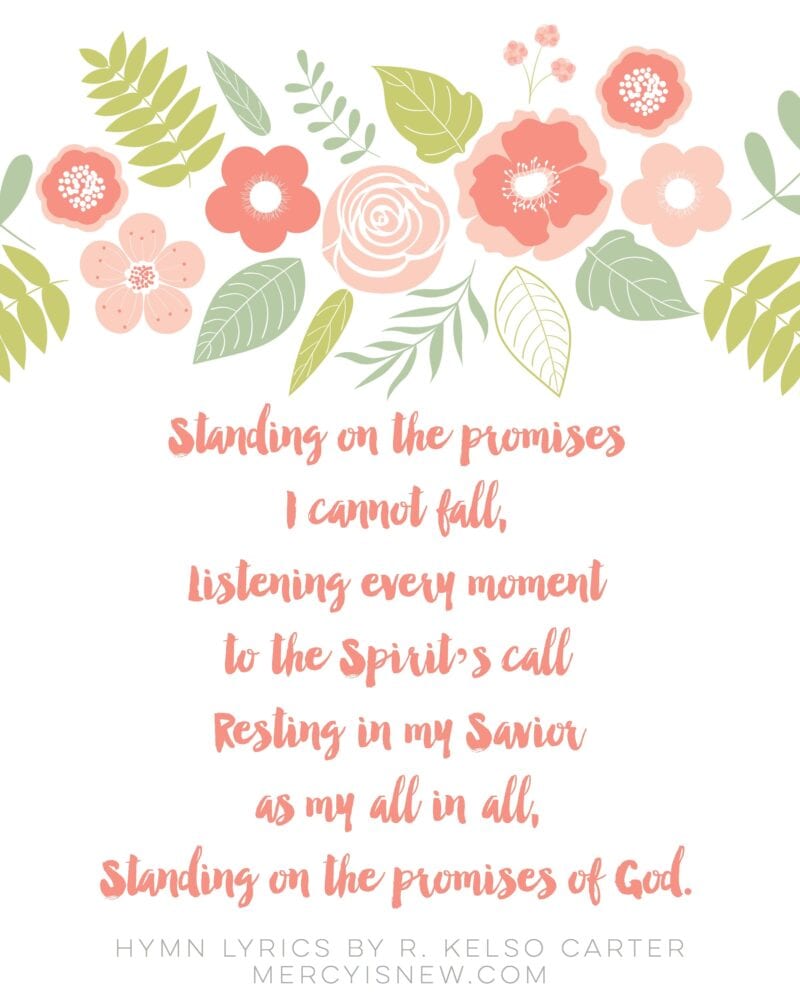 Give Away Details
This give away is now over. Congrats to NICOLE who wins a copy of Praying Over the Promises of God.