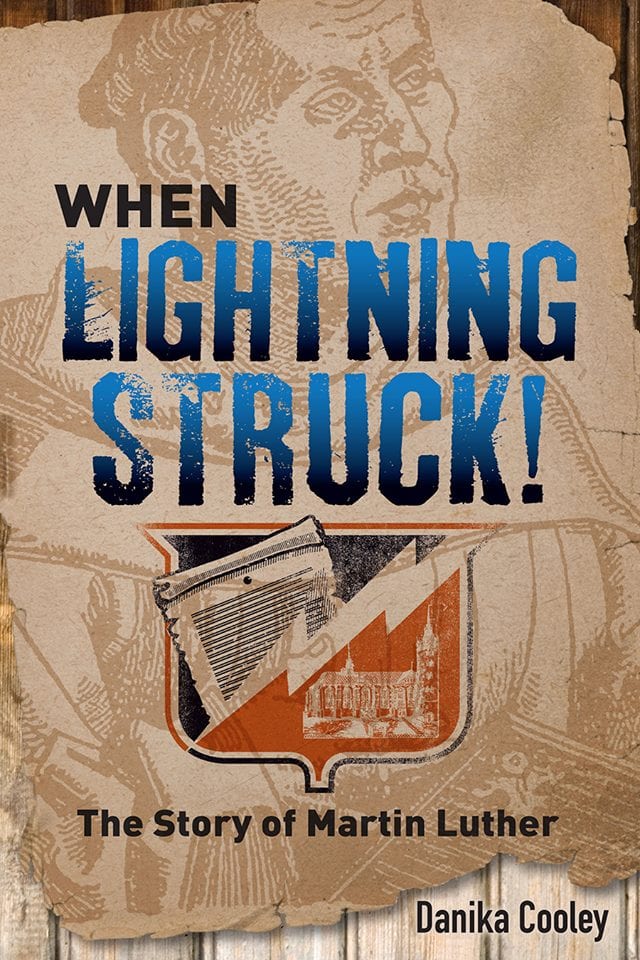 Have your children learned about Martin Luther yet? Whether they know the name or not, you will not want to miss this brand new book, written for middle and high schoolers, on the story of Martin Luther.
When Lightning Struck!: The Story of Martin Luther
 is a brand new book about the life of Martin Luther. His story is just TOO exciting not to be written for our middle and high school students!
Danika Cooley is the author of this new book and is a married mother of four, a grandmother, a curriculum developer, and a writer. Danika's three year Scripture survey for preschool to high school, Bible Road Trip, is used across the globe. She blogs about godly parenting and homeschooling resources at Thinking Kids.
I have thoroughly enjoyed this book and hope to start it with my own kids very soon! This book would be great as a family read aloud, but for independent reading, I would suggest saving this for middle and high school students.
I have found so many of the details about Martin Luther were new to me, so many of the quotes that are words from his own mouth, that I had never heard before. I especially love some of the questions that inquisitive young Martin had and how those questions even foretell of his future and all God had called him to do. Even from a young age, we read in this book how he had questions about going to heaven, earning his way to heaven and much more. I'm so thankful that these portions of the book were included in the story.
I think telling about the life of young Martin as an adventure story is especially helpful because it will draw in the middle school and high school crowd. This is such a pivotal age for our children, many of them have questions about their salvation and about heaven. Hearing that other young people – even the world's greatest theologians – have questions can be such a boost for their spirits!
If your middle and high school students need to add a biography or church history book to their reading list this year, I highly recommend this book! You will be sure to learn a lot, too!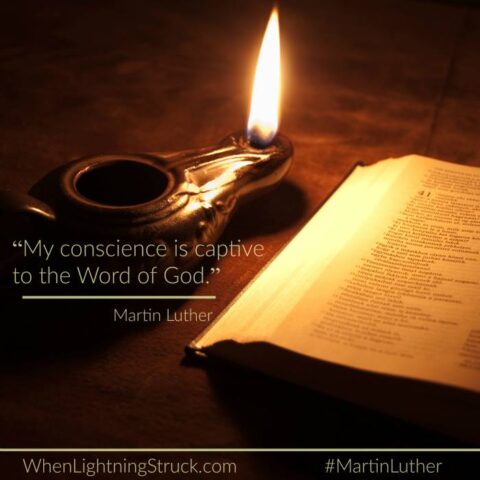 More Resources for When Lightning Struck
I'm super excited about the resources that Danika Cooley, the author, has put together for those who are reading When Lightning Struck with their children! She has a FREE discussion guide that is 34 pages long!! And a 12 week unit study FREE for subscribers!!
Scroll down to the very bottom of this page and you will see more details about the discussion guide and unit study.
Facebook Party
There will be a fun Facebook party to celebrate the release of this book! Lots of prizes, too! I hope you'll join us on November 10th at 9pm eastern! Click here to RSVP for the Facebook party so you will receive notifications when it's time to start the party!