The setting for our book this week, Roxaboxen, is in a desert. So, I thought it might be fun to get a small cactus for us to observe. Here is our cute little cactus! And yes, this little thing is very prickly! We have taken turns just barely touching it, but if you bumped up against this thing it would definitely hurt!
I also have a book or two from the library that we will be reading next week to learn a little more about these curious plants. The one I got from walmart was only .97, so not too expensive for a little nature study! We spent some time yesterday afternoon drawing the cactus in our nature journal. Here are the drawings:
Hannah's cactus drawing
Emily's cactus drawing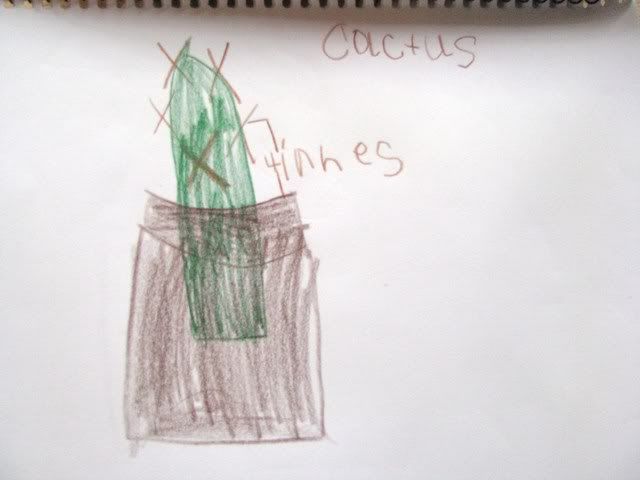 My cactus drawing
And then Hannah wanted to draw one like she saw in the books we were reading.