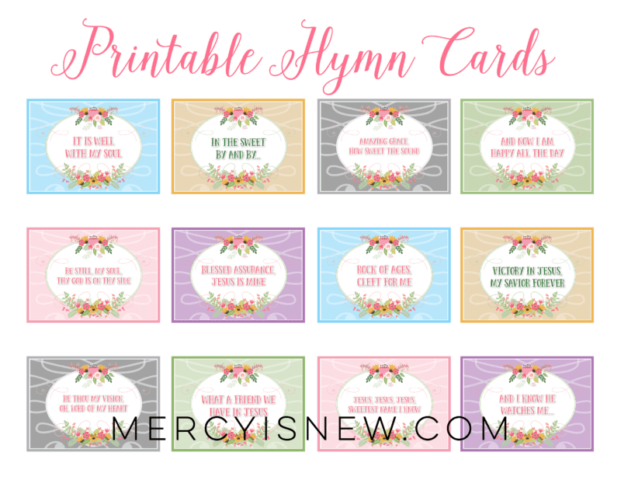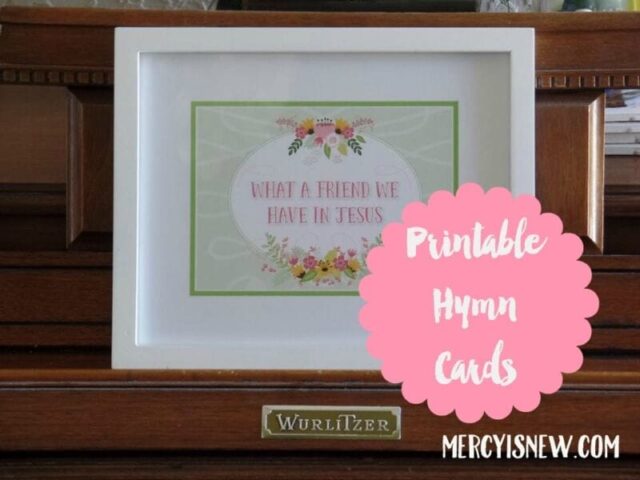 I adore these brand new printable hymn cards! And I'm so excited to share 3 of them FREE with my subscribers!!
Subscribe here to receive these cards:
Ways to Use Hymn Cards
Send as a postcard or notecard in the mail
Frame and hang in your home
Frame and give as a gift
Print and frame several to make a gallery wall of hymns in your home
Print several and hang with clothes pins from twine or ribbon across a window in your kitchen or home
Hang on your bathroom mirror as a way to remember you are loved
Hymn Cards in Shop
The full set of hymn cards contains 12 cards in a PDF file for $5.99.
Go here to shop for hymn cards!