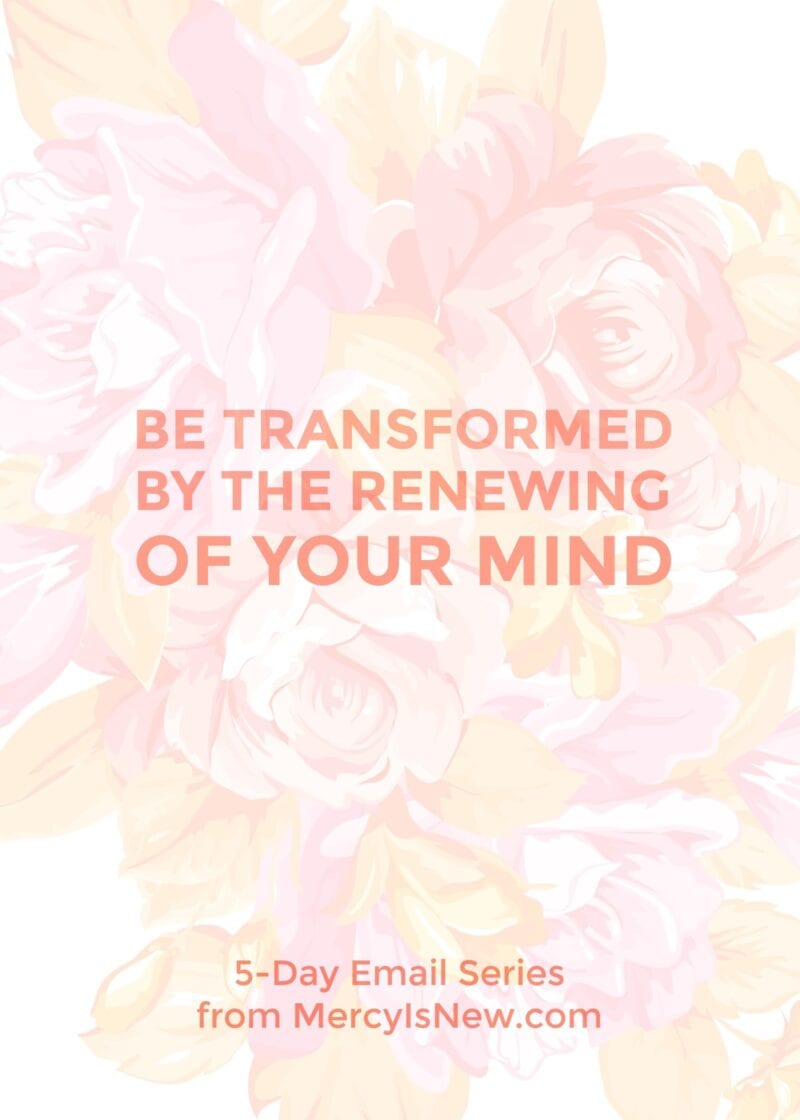 Scripture tells us in Romans 12:1-2 that we can be transformed by the renewing of our minds. But, do we really believe it? Do we take God at His Word?
That phrase "renewing" is an ongoing action word. It means we are in process. On a pilgrimage. We aren't home yet. And that transformation? It comes as we renew our minds. Changing our mindset. Changing how and what we think!
But, what does that look like? How do we renew our minds? And will we stand on the promises of God and believe that transformation is possible? Even for me?
Spend 5 days digging  in to God's Word with me as we chat about practical and intentional ways to renew our minds. Each day of this 5-day email series will contain a video chat and some encouragement from God's Word.
If you'd like to dig deeper, feel free to grab the two books that I used to go through this study: 40 Days to a Joy Filled Life by Tommy Newberry and 31 Days of Praise by Ruth Myers.
Grab your Bible and ask God to help your unbelief. Begin meditating on and memorizing Romans 12:1-2 and Philippians 4:8.
(you do need to subscribe separately from my regular emails if you receive them.)
Each of the 5 days in this series will contain a quote or post on what I am learning about renewing my mind as well as a video where I discuss the topic at hand. I hope you'll join me!