We are nearing the end of our Olympic and China unit! So, today we spent some time putting all the pieces that we have done so far in our lapbook. Actually, this is not technically a "lapbook" but a notebook. I had a friend give me 2 empty never used scrapbooks with just 10 pages in them. They are 8.5×11, a size I would not use for scrapbooking, so I decided to use them for our Olympics unit! Perfect!
HERE are all the details of our olympic unit if you haven't seen them yet. We still have to make the Chinese flag, haven't gotten to that, but other than that we are about done.
The front page in Hannah's notebook:
Where is China? Our names in Chinese. Numbers in Chinese.
All about pandas!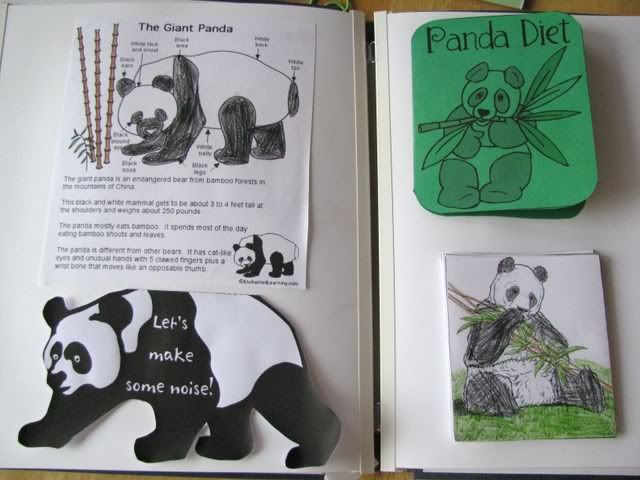 The Olympic oath and 2 Bible verses about running races.
The Olympic torch. A graph where we will keep track of the medals that the USA wins!