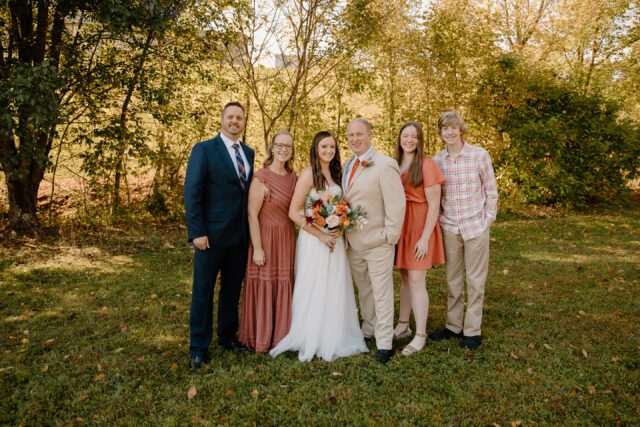 I'm Candace and I want to welcome you to my little home on the web! I pray that this little space brings you much encouragement and hope. The older I've gotten, the more thankful I have become that His mercies truly are NEW every single morning. Every moment of every day our loving Father provides the grace we are desperate for.
"Because of the Lord's great love we are not consumed, for his compassions never fail. They are new every morning; great is your faithfulness." Lamentations 3:22-23
A Little More About Me
I'm married to David and we live in East Tennessee where we homeschool our 3 beautiful children.  As I write this, it's January 2023 and my oldest daughter turns 21 in a few weeks and also got married in October 2022. Our other two kids are 19 and 17.  I used to stay busy teaching piano, but recently stopped teaching lessons.  We are also busy in our local church, Manley Baptist, where I sing and play keyboards from time to time, love singing with our choir, just being at church with my church family. Music and worship are one of my passions! Before we had children, I was a kindergarten teacher in the local public school system and I loved it!! I loved it so much that I thought parenting would be a piece of cake. ha! Oh how we know what great moms we can be before having children.
I would love to have you join me on my blog's Facebook page,  Pinterest, and Instagram
What You'll Find at His Mercy Is New
If you would like to receive encouragement straight to your inbox, please enter your email address here! You will receive freebies regularly that will encourage your faith and point you to Jesus. Currently there are 2 free ebooks, a teaching video and beautiful printables available for subscribers! You will also receive monthly newsletters and blog posts straight to your inbox!
Praying The Scriptures
The Lord has used His Word to powerfully change my heart and restore hope. I share a lot about this because God has done such a work in my heart, brought me such comfort and encouragement, that I want to share that with you! Praying Scripture is transformational not only for your prayer life, but also for your relationship with God.
What started for me in my desperate moments, became my favorite way to pray. When I didn't have words to speak and I didn't know what to pray, in my darkest moments of depression, the Lord used His Words to give me words. The prayers of the psalmist, became my prayers.
Depression
My heart is to be real and authentic with you in my struggles as well as my joys. I have shared my story about how God met me in my darkest moments. My hope is that you will hear this truth: God doesn't always take away our pain, but He meets us there in the darkness and He takes us by the hand…He never lets go and comfort is always there through His Holy Spirit.
Write the Word
But, why do we write things down? 
We write things down that we want to remember.
Why wouldn't we want to write down the most important Words there are?
His Word is life to us — write it down!
His Word is a treasure — treat it as such!
His Word is comfort
 to us — allow Him to comfort you as you write.
His Word is conviction to us through His Holy Spirit — soften your heart as you write. Allow the Holy Spirit to work
 in your life as you write and pray His Word.
Write the Word Free Printable Schedules:
Homeschooling
Over the years I've written a lot about our homeschool journey! You can find some favorite homeschool posts and series here:
Essential Oils & Wellness
If you want to learn more about essential oils and how I use them in my home, check out these links!
Receive Encouragement by Email
When you subscribe to His Mercy Is New you will receive all my blog posts straight to your inbox each morning around 7am! You will also receive a monthly newsletter that has your subscriber freebies included as well as anything else exciting happening around here. My prayer is that you are encouraged and blessed by all the materials and resources shared in this place!