After 18 posts from various homeschool moms, I thought it was time for another confession post from me!!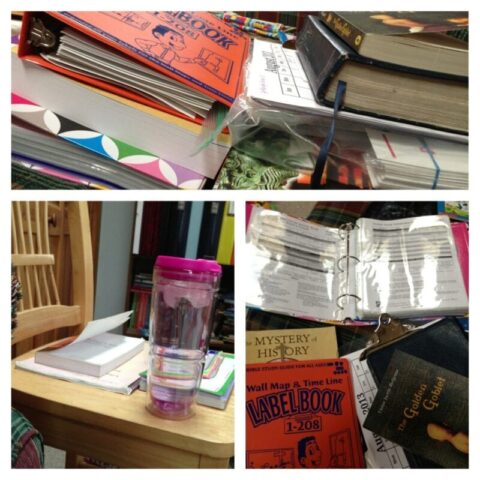 So, do you see these piles?
Ahem.
We are on our 2nd week of a new school year. This year we have added in lots of new and exciting things and my daily "to-do-pile" has grown pretty large. I like to read from the couch and have done so for years.
But, my piles? They aren't organized. 🙂
Did you think that ALL homeschoolers were organized, efficient teachers at heart with great ideas for keeping home and school??
HA! Think again. We are just "regular" moms like you (whatever regular is) trying to make it from day to day. Some of us have extraordinary organizational skills, just like some non-homeschooling moms do. I actually consider myself to be somewhat organized, but I can't figure out a way around these piles.
So, for now, I have piles.
What about you? Do you have any piles anywhere?? Go ahead! Fess up!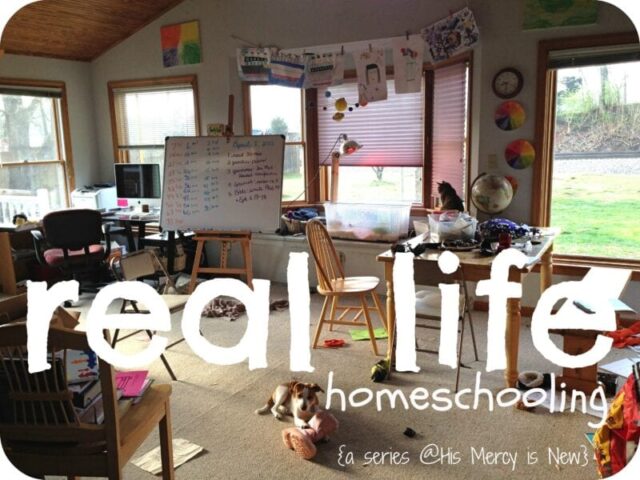 Unless I get a multitude of guest posts in my email box, this may be the last week of this series!! I have been SO BLESSED by all our guest-bloggers who have shared, from their hearts, about real-life homeschooling. I hope you will go back and take a look at some of their posts and be encouraged. UPDATE: we do have a few more posts coming! yay! 🙂
Most of all, I hope you will be REAL LIFE HOMESCHOOLERS in your community.I hope you will take a few moments to let a new homeschool mom know that she is not the only one stressed, disorganized and running every direction all at once. I hope you will take a minute out of your day to pray over that exasperated mom on facebook whose kids are fighting and driving her nuts for the gazillionth time. I hope this series has shown us that truly, no one has it all together. We are all regular, REAL-LIFE moms, living moment by moment by the grace of God. We are all in desperate need of His fresh, new mercies everyday. I'm so thankful that He does give us a fresh start daily, aren't you?