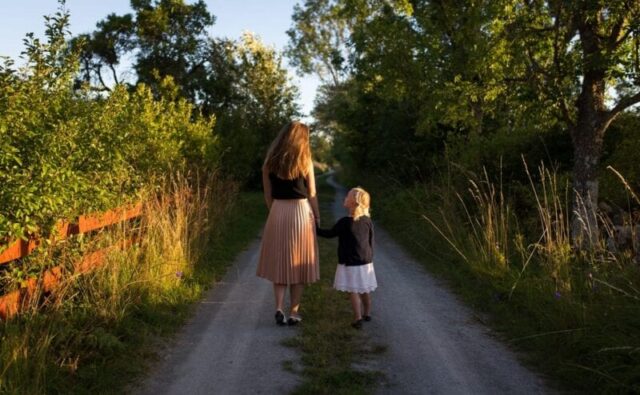 "The lie that we can control others is the biggest lie in human relationships. If we can be delivered from this one, deeply rooted lie, then there is hope that we can change the dynamics that cause so much anxiety between people." Danny Silk from Loving Our Kids on Purpose chapter 2
I am going to be honest here and just admit that the first several years of parenting I felt like a failure when I couldn't get my children to do what I wanted them to do.
An older, wiser parent said to me at one point, "Candace, you are not the Holy Spirit for your child. YOU cannot save your child. Only Jesus can do that." 
And it's like a lightbulb went off. Not only am I not the Savior for my children, but I also am not inside their little heads and hearts coercing them to do things. There comes a point where I cannot physically make my children do anything. And especially when you have a strong willed child, you are going to learn that very quickly. 🙂
For me, this lesson has been huge. I need to focus on building a relationship with my children, not be so focused on making sure they obey the first time that I miss what is inside their little hearts.
Can You Manage YOU?
This was the next eye opening lesson in chapter 2 for me! When my kids are pitching a fit, angry, arguing – with me or a sibling – can I control my own reaction? Can we, as parents, say "I will be a loving respectful parent no matter what you do?"
I am sad to say that I have not always been this parent. I still struggle. But I"m trying and at least now I am AWARE of my own reactions and how I cannot let my children's mistakes or bad behavior determine my actions.
"But so often we give our self-control away to the mistake of our child – or our spouse, our parents, our friends, or others. When we give our self-control away, our thinking turns off and our emotions kick up. And when our emotions get flailing around, it's a little like being intoxicated – filled with poison.
When we allow the mistakes of others to manage us, to dislodge us from our goal of being loving and respectful, what we are actually submitting to is a spirit of fear. Fear is the primary thing that reigns in the life of a victim, in the life of a person who is motivated by an external system of controls. Remember…fear has to do with punishment. Fear and intimidation cannot help but rule the household of those who believe they can and must control each other when they make mistakes, and use anger and violence to do it." Danny Silk from Loving Our Kids on Purpose chapter 2
Tell me I'm not alone! How many of you have given our self-control away to our kids? They get riled up, I get riled up. Ugh. Awareness is the first step and I'm so thankful for this book and how God is using it to open my eyes so that I can work toward building better relationships with my kids!

Facebook Live Video
Here is a short video discussing chapters 2 & 3.
Let's Discuss
Why is it important to be able to tell yourself what to do and to do it? (Telling yourself you will not lose your cool over your kids mistakes. Keeping your self-control.) Where do you need more of the FRUIT OF THE SPIRIT of self-control in your life?
Do you allow the mistakes of others to get you off track from your goals?
Take it a step further back, WHAT ARE YOUR GOALS for your family and in your parenting?