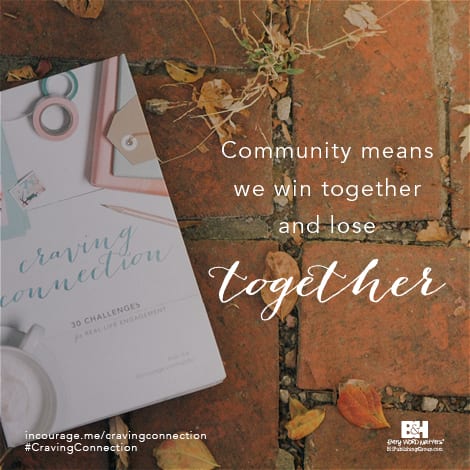 We all have a God-given longing within us for meaningful and authentic relationships. We were created with that longing because God desires relationship with His children. He created us for intimacy. But, getting to that place can be difficult for many of us. I have struggled with friendship over the years. That is probably why I love this new book, Craving Connection, from the (In)Courage writers so much.
This book discusses improving our connections with God, with friends and with our communities. Each day there is a suggestion for engaging those around you, a 3-4 page devotional, connection questions, a prayer and a challenge.
Simple challenges like "text a friend and tell her how much you appreciate her."
How could your life be different after prayerfully and intentionally connecting with God, friends, and your community?
Craving Connection is a journey where (in)courage writers share real-life stories, practical Scripture application, and connection challenges that will encourage you to find out!
Craving Connection Devotional Kit
Along with the new book, the Illustrated Faith devotional kit for this month goes along with the new book!! It is BEAUTIFUL. Such pretty colors, fonts and flowers!
The new kit is also called Craving Connection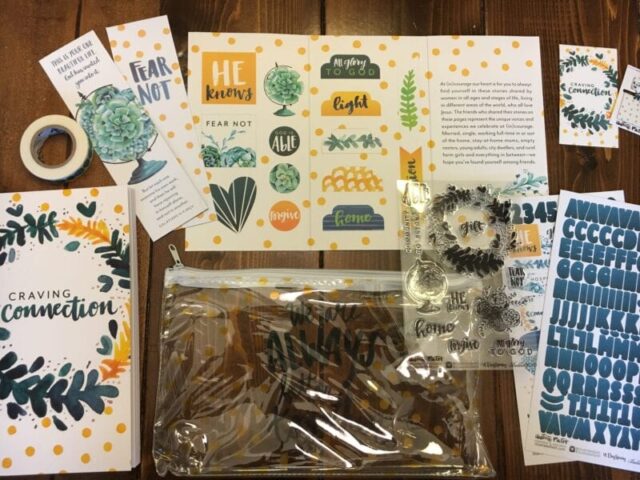 My Unboxing Video

Craving Connection Video from (In)Courage
Find the Book & Illustrated Faith Kit
You can find the book AND the devotional kit at Dayspring!