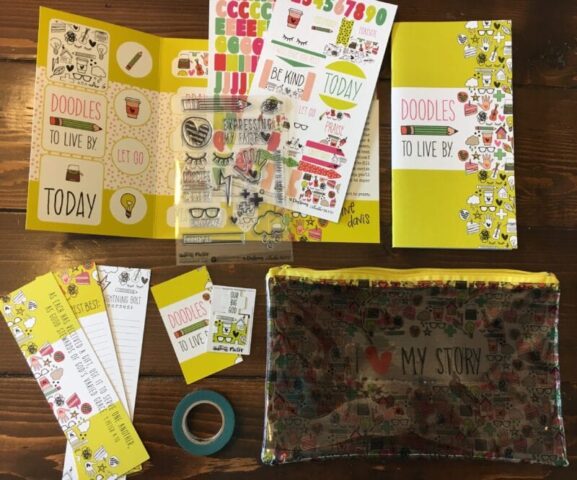 We all have a story to tell. And I believe that the world needs your story. Our stories help us to not feel alone. Our stories show the faithfulness of God. Our stories make us real and vulnerable for each other.
Stories of God meeting us in the valley of depression. Maybe your story is one of finding God through cancer. Or addiction. Or infertility. Or rebellious children. Or divorce.
Whatever your story, God is there. And God is still writing your story…it isn't over yet.
One way to look back on the faithfulness of God is to journal. Do you journal your story? Do you take notes in your Bible of God's faithfulness? Do you keep a prayer journal or a gratitude journal?
Great is thy faithfulness, O God my Father;
there is no shadow of turning with thee;
thou changest not, thy compassions, they fail not;
as thou hast been thou forever will be.

Refrain:
Great is thy faithfulness! Great is thy faithfulness!
Morning by morning new mercies I see;
all I have needed thy hand hath provided;
great is thy faithfulness, Lord, unto me!
Summer and winter and springtime and harvest,
sun, moon and stars in their courses above
join with all nature in manifold witness
to thy great faithfulness, mercy and love.
Pardon for sin and a peace that endureth
thy own dear presence to cheer and to guide;
strength for today and bright hope for tomorrow,
blessings all mine, with ten thousand beside!
I want my children to know the stories of God's faithfulness in my own life. I want them to hear about the times God has worked miracles. I want them to see the testimony of His goodness in my life.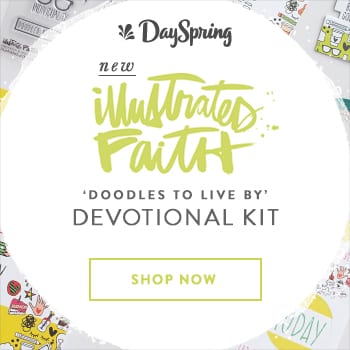 The devotional kits from Dayspring are a great way to branch out into the world of Bible Journaling. They've done all the hard work for you! And I love the 14 day devotionals you get with them because they are just enough to chew on in the morning as you start your day!
Product Details:
1 plastic pouch
1  14-day devotional booklet
1 clear stamp collection
1 roll of washi tape
1 sheet of cut-out paper pieces
2 cardstock sticker sheets
3 tip-ins
1 magnet
1 thank you card from Shanna
More Bible Journaling Links
All my Bible Journaling Posts can be found here