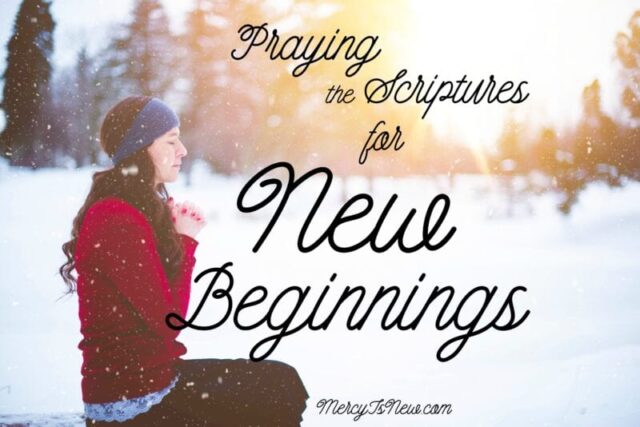 If you're needing a fresh start, this post is for you! Keep reading for several resources to help you start 2018 with intention & God's Word!
God's Word is FULL of references to NEW BEGINNINGS.
New mercies.
New creation.
Transformation.
Redemption.
Our God is a God of NEW. He is making us new. In Christ you are never truly stuck where you're at. That is the love of a Perfect Heavenly Father — He loves us so much that He keeps on making us more and more into His image. He doesn't give up on us, run out on us or stop loving us no matter what!
**Read more about Praying God's Word here.
19 Verses for New Beginnings
Biblical Goal Setting
If you are looking for a little more help in the GOAL SETTING department as we head into a NEW YEAR, please check out this amazing resource from my friend Arabah Joy!
She will have VIDEOS to go along with this course starting on DECEMBER 26th!! Just in time for the new year!
You an read all about this course over on Arabah's blog! She has all the details with descriptions of each portion of the course all spelled out for you.