This week we have been working on a lapbook for July 4th. We have read a few patriotic books about our country, reviewed the pledge of allegience, learned about what it means to vote, learned how old you have to be to vote and when each of them will be old enough to vote, we discussed the 2 presidential candidates and also reviewed the characteristics of our flag.
All the links to the places I printed off each of these things is from this post on our July 4th unit.
Here is the front of the lapbook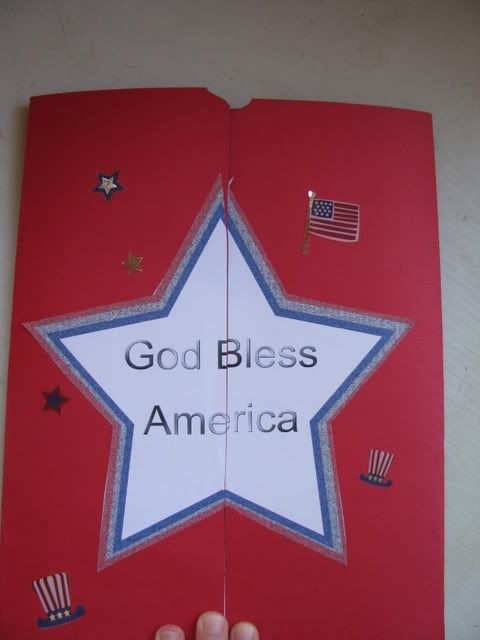 Here is the inside
And on the back we put a rebus picture page of the pledge of allegience.