This is an idea that I saw in Family Fun that I thought was so cute! And ours turned out just as well as the magazine picture – that can't be said for all crafts!
The kids and I went outside this morning and found various nature items from our yard to glue on the letters. We also used beans on 2 of the letters, which I had seen on another version of this same craft.
When I get a chance, I'm going to punch holes in the top and string these so that we can hang them up! I love how it turned out! And the girls loved doing this pretty craft!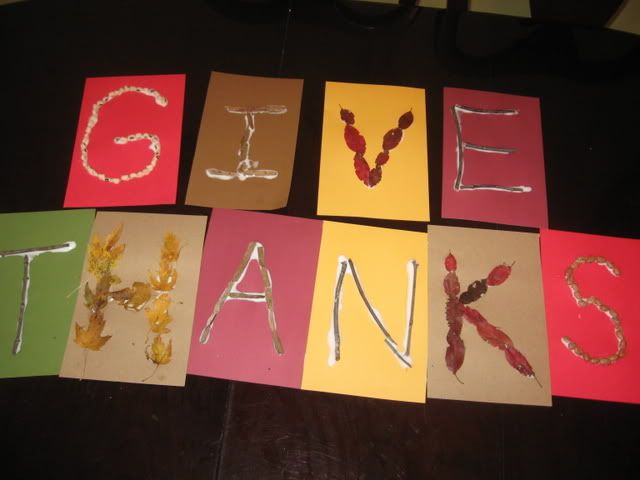 Give thanks with a grateful heart…give thanks to the Holy One…give thanks because He's given Jesus Christ, His son!