Last week for our astronomy project we made models of the moon!!
The kids glued beads, pasta, buttons and other assorted objects onto styrofoam plates. We let those dry while we read a story about the moon and then put foil over the top of the plates. The kids pressed down on the foil over all the buttons and beads to make mountains and craters and such!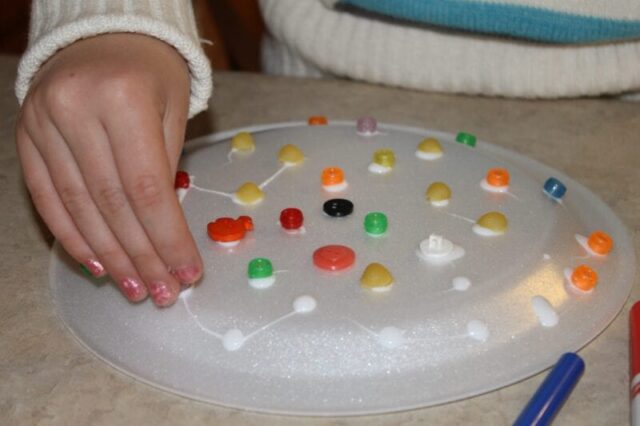 Then, we added a flag to our moon for the finishing touch!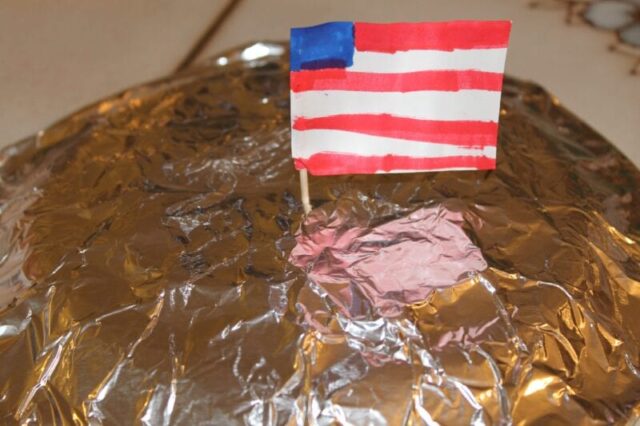 We also sampled astronaut food!! 🙂 We thought this was super cool, however, after tasting 3 different foods, we decided that most of us would probably starve if we went to the moon! ha!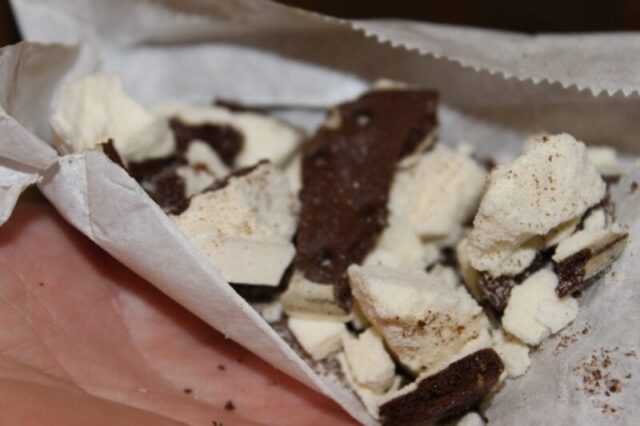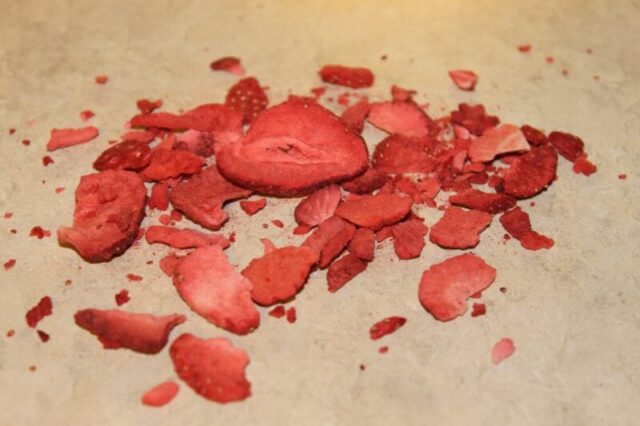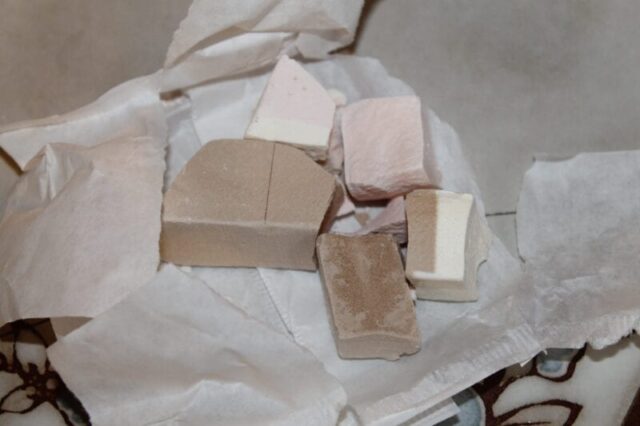 This is the ice cream sandwich! Crunchy! Yum! 🙂
To read all my posts about our year with Astronomy, click here.