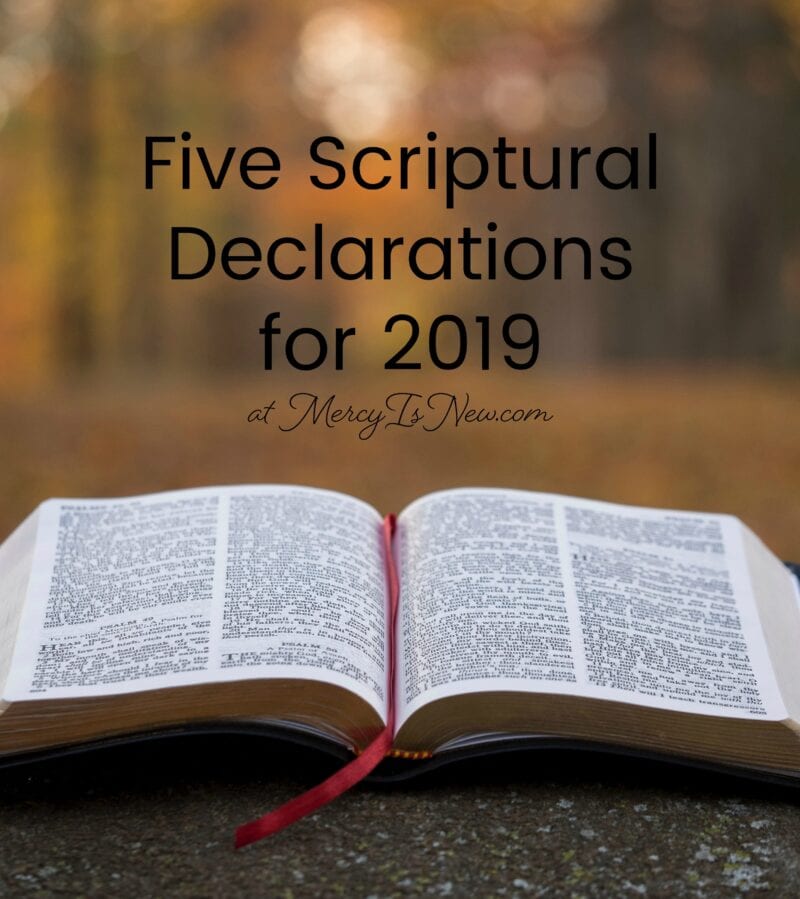 Dear God,
Many of us come to you not exactly sure how we should be feeling about 2018. Regret, guilt, failure, rejection, broken relationships, grief were a big part of the year for so many.
But today, on this new day of a new year, we are declaring YOUR GOODNESS in all things.
No matter the disappointments of 2018 I claim the promise of God that He is working all things for good. (Romans 8:28)
I declare my trust in my faithful Father.
No matter the heartache, the rejection, the pain of 2018, I proclaim the steadfast love of God in the morning and declare His faithfulness at night. (Psalm 92:2)
No matter my own failures of 2018, I declare here and now that I will forget what is behind and strain toward what is ahead, I will PRESS ON toward the goal to win the prize for which God has called me heavenward in Christ Jesus. (Philippians 3:13-14)
Your Word tells me that life and death are in the power of the tongue and I declare here and now that I will no longer agree with the enemy by speaking words of death over my life but cling to God's Word and the Truth it contains and SPEAK LIFE until my heart believes it!
Amen.
(If you're reading this post in an email, click here to watch the video.)