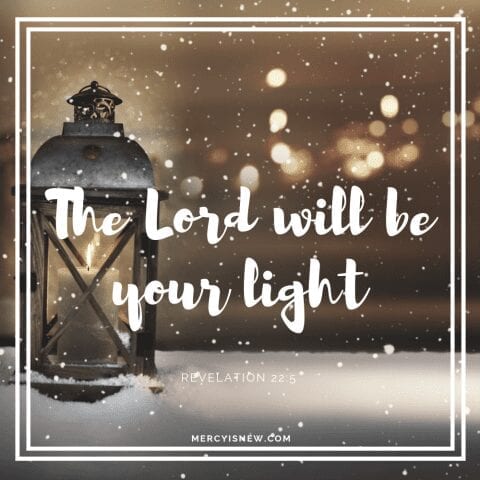 Scripture: Revelation 22:5
"There shall be no night there: They need no lamp nor light of the sun, for the Lord God gives them light. And they shall reign forever and ever."
Considering Light:
This is one of the most exciting phrases we can consider when pondering heaven. There will be no night there. Can you even imagine? No more night. No more darkness. No more sickness. No more death. No more tears. No more pain. No more hunger. No more sick children. No more dying grandparents or moms or dads. No more poverty. No more murder. No more lying. No more deceit.
No more night. We will need no lamp or even the light of the sun because the Lord God will give us light. HE will be our light. His glory will fill the earth and will be all the light heaven will need.
Prayer:
God, we look around us and we long for the place and time when we will no longer have night or darkness or death. We long for Your presence, to worship You face to face. We long to be rid of the heartache that plagues our days here on this earth. And, because of You and Your Son – we have hope.
To grab your free ebook of these devotions, click here to subscribe.
Find all the posts from this series here (or click on the image below)