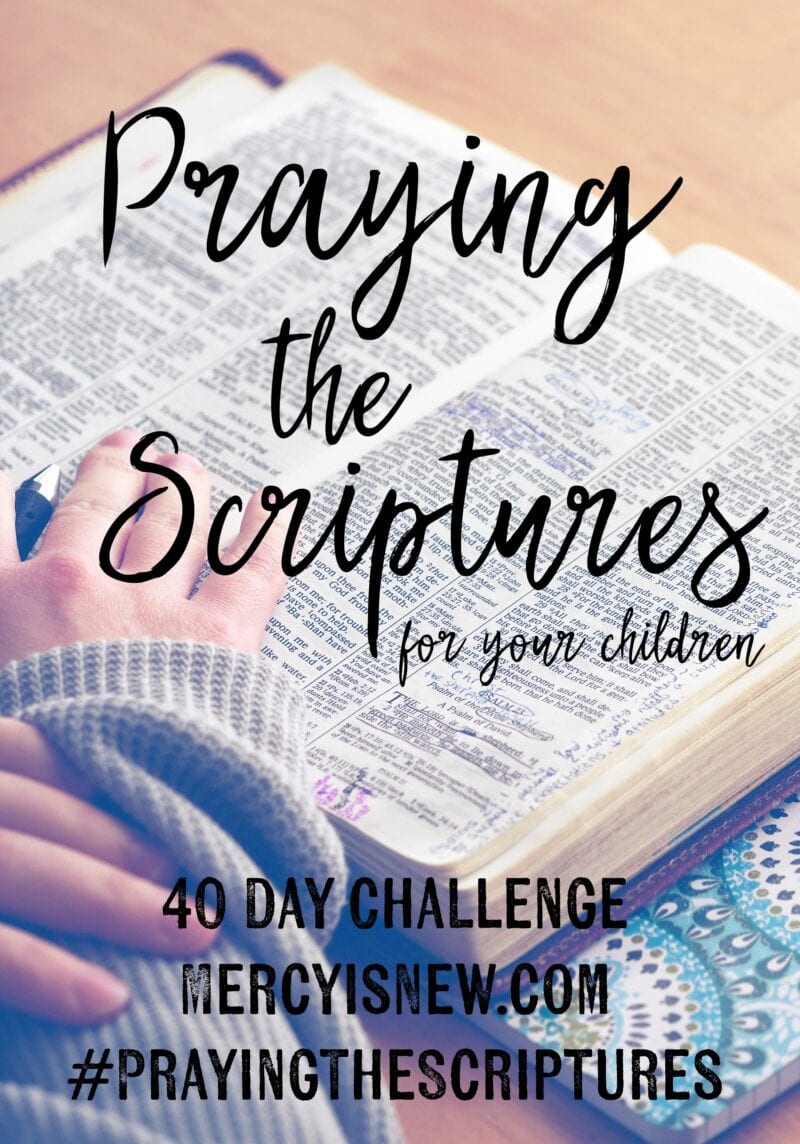 Welcome, mighty prayer warrior mamas!
It is true that we will never be perfect parents, but we can always strive to be PRAYING PARENTS. I'm so glad you're joining me.
I'm so excited to spend the next 40 days with you, praying God's Word over our children's lives. Praying the Scriptures has been very transformational in my own prayer life and I am praying for the Holy Spirit to empower you and fill you up as you take this journey in prayer!
What You Can Expect
Each day (excluding Saturdays and Sundays) you can expect a short email in the morning between 7-8am. When you sign up, you will receive Day 1 the day AFTER you sign up.
Each email will have a Scripture verse and a prayer to start your day!
Simple, short & sweet. My heart for this prayer challenge is simply to get us PRAYING MORE and experiencing the POWER that comes from the Holy Spirit through God's Word!
I will also share some of my favorite resources, links & articles for PRAYING PARENTS throughout this series. You will find my favorite resources and articles linked at the bottom of each email.
Take it 1 Step Further…
If you'd like to record your prayers for your children, I encourage you to grab a journal  or even write in the margins of your journaling Bible.
I will share a short prayer each day that goes with each verse, however, it is my hope that you will take the passage and make it your own as well! Get specific, include your child's name, include specific issues you want to pray about for your child each day.
Most of All
Don't worry about getting it right. Don't worry about not praying "right." The best way to grow our prayer lives?? JUST PRAY.
Until Then…
If you are eager to jump in to Praying the Scriptures, while you wait on the series to start, you can subscribe to my blog (weekly encouragement, different from the 40 Day Challenge) and you will receive a Simple Guide to Praying the Scriptures ebook!
Or take a look around the shop and find ebooks, mugs & notecards to encourage your heart or encourage a friend!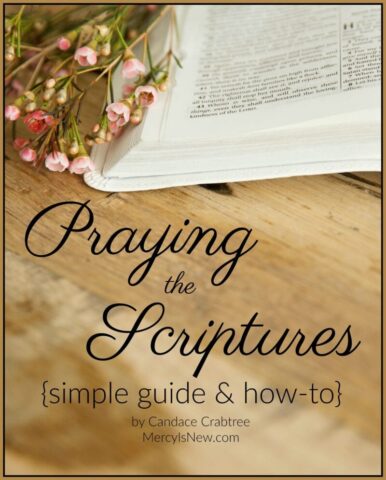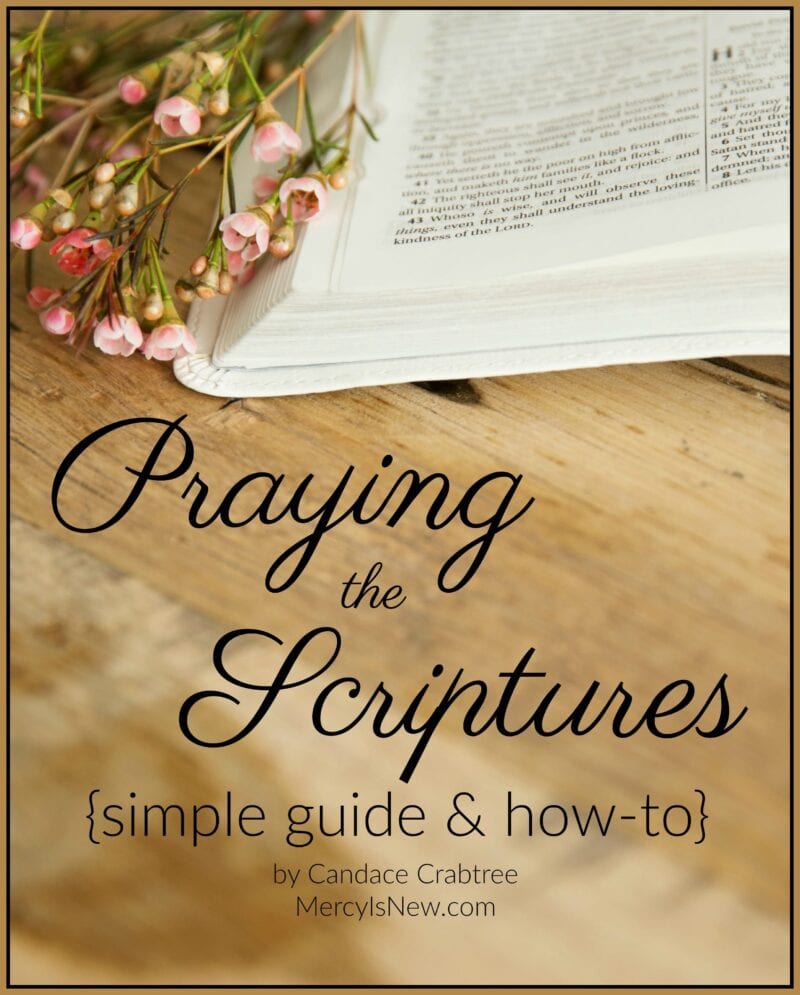 Subscribe
If you somehow landed on this page without subscribing to the 40 day Challenge, you can enter your email below to sign up!
Or if you would like to subscribe to His Mercy is New weekly encouragement, go here!