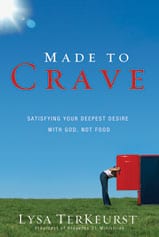 3 His divine power has given us everything we need for a godly life through our knowledge of him who called us by his own glory and goodness. 4 Through these he has given us his very great and precious promises, so that through them you may participate in the divine nature, having escaped the corruption in the world caused by evil desires. 5 For this very reason, make every effort to add to your faith goodness; and to goodness, knowledge; 6 and to knowledge, self-control; and to self-control, perseverance; and to perseverance, godliness; 7 and to godliness, mutual affection; and to mutual affection, love.8 For if you possess these qualities in increasing measure, they will keep you from being ineffective and unproductive in your knowledge of our Lord Jesus Christ. 9 But whoever does not have them is nearsighted and blind, forgetting that they have been cleansed from their past sins.
10 Therefore, my brothers and sisters, make every effort to confirm your calling and election. For if you do these things, you will never stumble, 11 and you will receive a rich welcome into the eternal kingdom of our Lord and Savior Jesus Christ. 2 Peter 1:3-11
I love this passage!! His power has given me EVERYTHING I need for life and godliness!! Whew! He sure has given me a lot. 🙂 I am so needy, so desperate for Him, but I don't have to worry…He has promised to give me what I need.
For this battle towards a healthier lifestyle, I have so many needs! Self-discipline, motivation, grace, courage, faith, prayer, support, encouragement, hope…the list goes on! But, through Christ I can do this!
This morning I am praying for grace to make it through another day…grace to eat the right foods, grace to not despise the battle I am in but be THANKFUL for it! For through this battle, God is making me more like Himself!! Praise God for this beautiful grace in my life!! I praise Him because through this battle He is giving me humility, grace, self-discipline, holiness, more and more of the character of Christ. So, it's not all bad, right, dear friends??
What about you? What are you praying for today? Where are you struggling? Let us pray with you…if you have written about this journey on your blog, please post a link in the comments so we can share in this together!
I am still down 11 pounds…but this was a bad week for trying to weigh myself, if you know what I mean!! I'm hoping in a few days to weigh again and notice a difference. Being a woman is just no fun sometimes. 🙂
Follow along with us:
Made to Crave: Satisfying Your Deepest Desire with God, Not Food
from amazon