We were thrilled to be able to review the Gamma level of the math program Math-U-See. I have mentioned on my blog before that we struggle a lot with teaching math, therefore, I take every opportunity I can to enrich and enhance our math learning.
For this review, we received the instruction manual, instructional DVD, student book and manipulative blocks. I chose the Gamma level to review because it covered multiplication; my girls still struggle with multiplication facts so that is why I chose this level. I am so happy that I did! When I started the DVD and began reading the teacher manual, I realized that Caleb was at the very point that these lessons started as well!! One math lesson, 3 children! You simply cannot beat that. Because we had 1 student workbook, I had my children use the small whiteboards (shown above) on our living room floor in front of the tv as we watched the DVD lessons. This worked splendidly for us!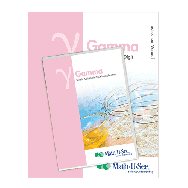 The first few lessons in the Gamma level were review for my girls, but it was very, very good for them. I think it helped to reinforce what multiplication is as well as giving them more time to get some of those facts into their minds! The DVD lessons are fairly short and that would be my only complaint. There is plenty of practice in the workbooks, but I would love for the teacher to have gone through more practice with the students. This is just a matter of preference, I think, as I am fully capable of doing these practice problems from the book with them. But there is something about a teacher on tv that is NOT mommy that makes my kids more willing to listen and do. ha!!
Also, in addition to the practice in the workbooks, I have been printing off several of the free worksheets available to go with each level found at the Math-U-See website!! What a great resource! You can put in the level you are working on, the specific lesson you want to start your worksheets on and how many problems you would like per page.
We really loved the use of manipulatives with this math program! In fact, one of my daughters said these very words, "I love doing multiplication with these blocks! It's so much easier!" Wow! Music to this mother's ears. 🙂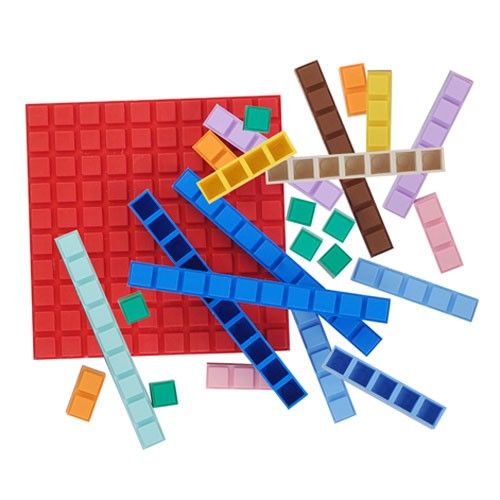 Our experience with Math-U-See was wonderful. I can now see why this is one of the major math programs I have heard about over the years. I do find myself wishing we had tried it earlier. 🙂 Sometimes you just don't know how easy something is to use or how wonderful it is til you actually try it!! That was definitely the case with this program. My kids thoroughly enjoyed doing math this way as well.
I was pleasantly surprised to check out the pricing for Math-U-See materials! It really is an affordable math program! The instructional portion of the program is $44, which includes the DVD lessons and the teacher guide. The student portion is $30 and includes all of the materials that a student will need – workbook, worksheets, etc. The manipulatives are $38.
If you'd like to read what other homeschool families are saying about Math-U-See, check out the crew blog for their reviews!