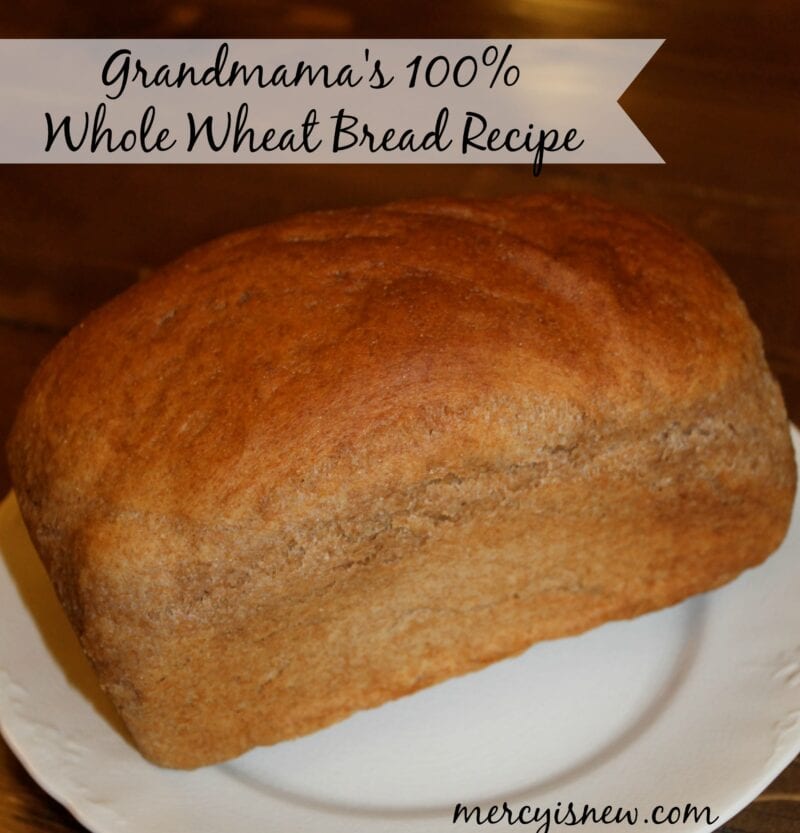 If you follow me on Instagram or Facebook, you might have seen a few fresh loaves of bread in your feed the past few weeks! We've had a Bosch (this one:Bosch Universal Plus Kitchen Machine
) for years and made bread pretty consistently when my kids were just little ones, but we've gotten out of the habit mostly because i don't enjoy it! Our Bosch went unused for several years. boo. So, my husband was homeschooled all the way through and his mom tells me that he was her best bread maker as a kid. 🙂 Something to be proud of, right there!!
The past 2 times we've had fresh bread in our home, it has been HUBBY who has made it…and this last time, my middle daughter made it ALL by herself at age 10!! I'm SO proud of her and SO excited that there are others who enjoy the kitchen more than I do. 🙂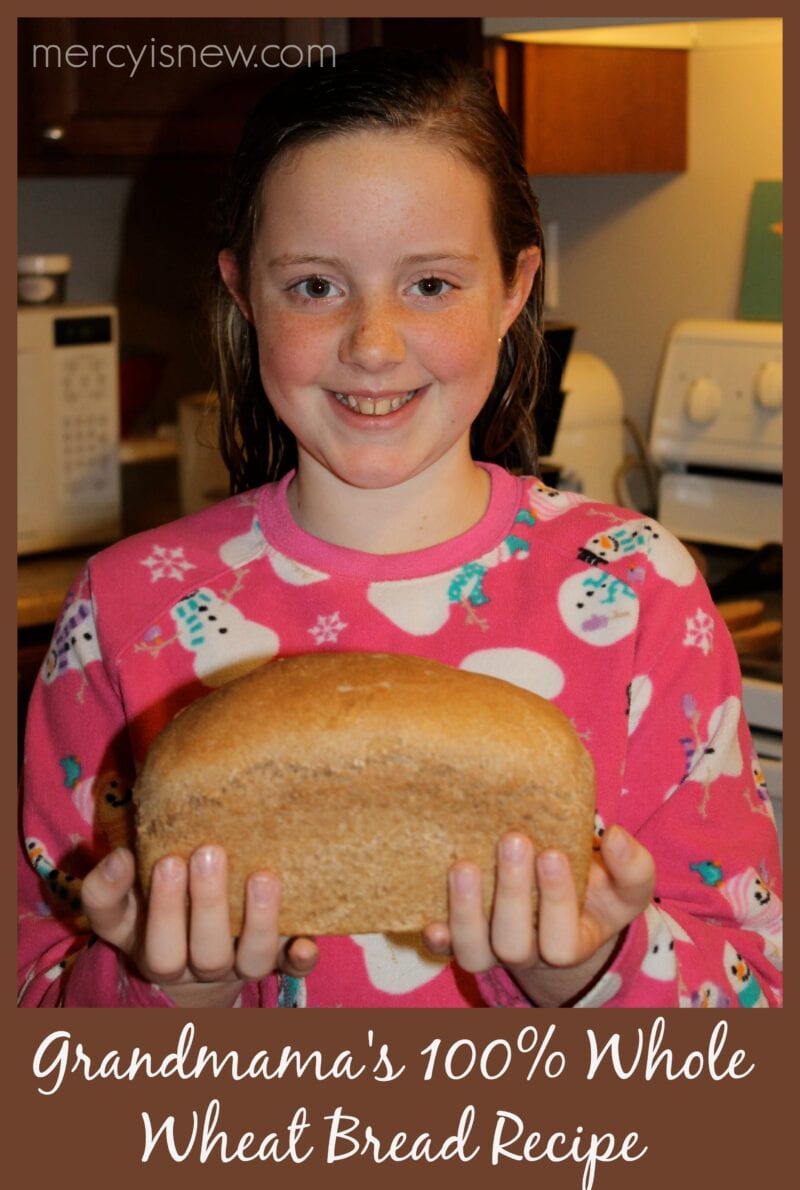 I had several requests for this bread recipe and so I told a friend I would post it here to share with y'all! The basis for our recipe came from the cookbook called Set for Life
, which my mother-in-law has used for years. This is the bread that my husband grew up making.
Note: there are a few things in this recipe that are a bit different than how I had made bread in the past, I think the "spongeing" really is one of the secrets to this bread turning out so well! So don't skip it!
Ingredients
10-12 cups whole wheat flour (we recently found this 25lb bag on sale for $22 if you subscribe/save: Organic Whole Wheat Bread Flour)
2 T dry yeast
4 C warm water
1/3 C oil
1/3 C honey
1 T salt
Instructions
Place about 6 cups of flour into the mixer. Add dry yeast, pulse to mix well.
Add water, mix for 1 minute.
Turn off mixer, cover bowl and let dough sit/sponge for 10 minutes. (important step! don't skip!)
Add oil, honey and salt.
Turn on mixer, add remaining flour, 1 cup at a  time, until dough begins to form a big ball. The amount of flour you add here will vary.
Knead for 7-10 minutes.
Preheat oven to 150 degrees.
Oil your hands and divide dough into equal portions. Shape loaves and place into pans.
Turn off oven. Place bread in oven.
Let rise until double in size, about 20-30 minutes. Watch closely.
Leave bread in oven and turn up to 350 degrees. Bake for 30-35 minutes.
More Notes