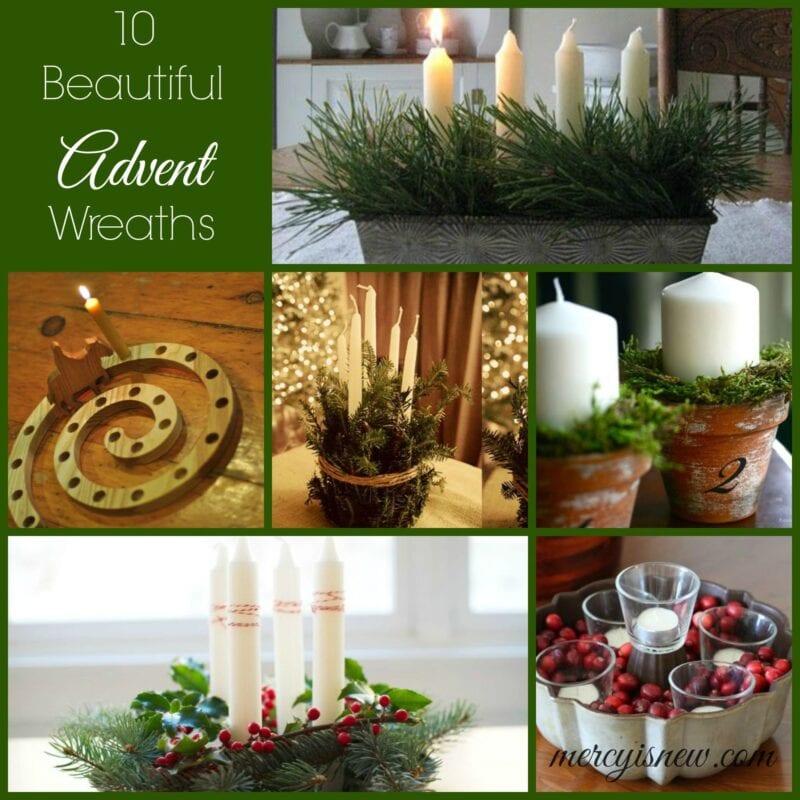 There is a reason that we light candles and have traditions of advent wreaths and hang lights on our homes and Christmas trees…
Jesus is the LIGHT of the world! 
What better way to celebrate the entrance of LIGHT by lighting up our homes and hearts. It can be as simple as lighting a solitary candle on your nightstand as you read your Bible in the morning. Or it can be as elaborate as you want it to be! I love candles, I am drawn to the flicker and pray my heart is drawn to the true LIGHT of the world in the same way.
This advent season, I would love for you to join me as we pray through Scriptures of light during the Advent season! To celebrate the release of these Scripture Prayers and Devotions, I thought it would be fun to share some of my favorite advent wreaths from around the web!
I shared more about what Advent is, why this Protestant celebrates it and many of the other Advent traditions in this post!
10 Beautiful & Unique Advent Wreaths