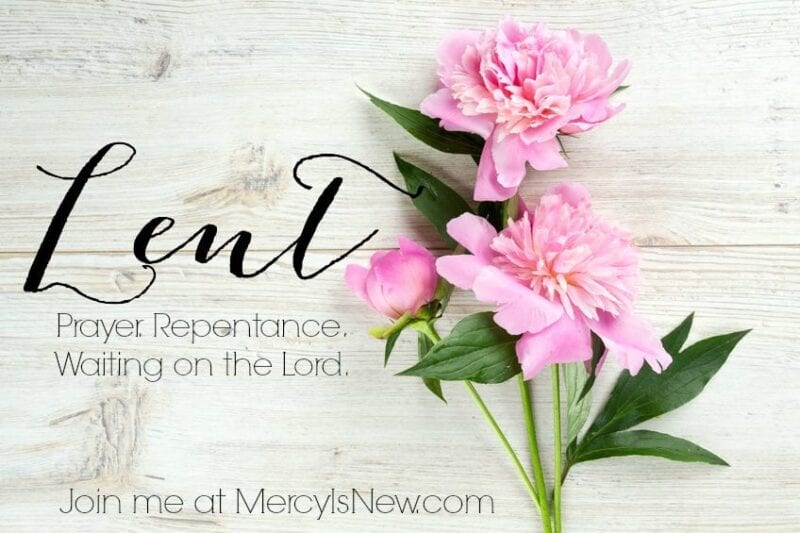 "I can't seem to follow through in giving up for Lent.
Which makes me want to just give up Lent. 
Which makes me question Who I am following. 
Which may precisely be the point of Lent."
Ann Voskamp from this lovely post on Lent
Lent is fast approaching, it begins on February 18th this year. If you're wondering why I observe Lent even though I'm not Catholic, I hope you will come back Monday for a guest post on why Lent is meaningful for all of us. In a nutshell, I just love this special time to re-focus our hearts. And here is a beautiful post from Edie, at Life in Grace, on Lent from her Lutheran perspective.
Lent is a time to focus our hearts on the sacrifice of Jesus, the cross, repentance and prayer. Lent is a time to devote ourselves to God's Word and to constant prayer in a way that maybe we aren't blessed to be able to do year round. Lent is a time to ready ourselves — allowing Jesus to cleanse our hearts of impurities, repentance, turning back to our first love.
Won't you join me in this beautiful season by learning to wait on God alone. I have found, in my own life, that I often wait for things to change, for circumstances to come about, for the next best thing, for my kids to reach a certain age…but I'm not waiting on God.
Lent is the perfect time to set aside the busy calendars, to calm the rushing of our daily lives, to still our hearts before the Lord. Does this mean our regular lives go on pause? Unfortunately, for most of us, no. What this does mean is that we set aside time purposefully and intentionally to make our hearts right and pure before God, asking Him to change us and mold us, yielding to the work of the Spirit in our lives.
Wait Only Upon God Devotions
The first resource I want to share with you is my new devotional guide for waiting on God. We will spend 40 days reading Scriptures on waiting, a short devotional thought and praying the Scriptures. I would love for you to join us with the ebook or print copy. I also hope you will join me on instagram and social media with the hashtag #prayingthescriptures as we read and pray God's Word concerning waiting.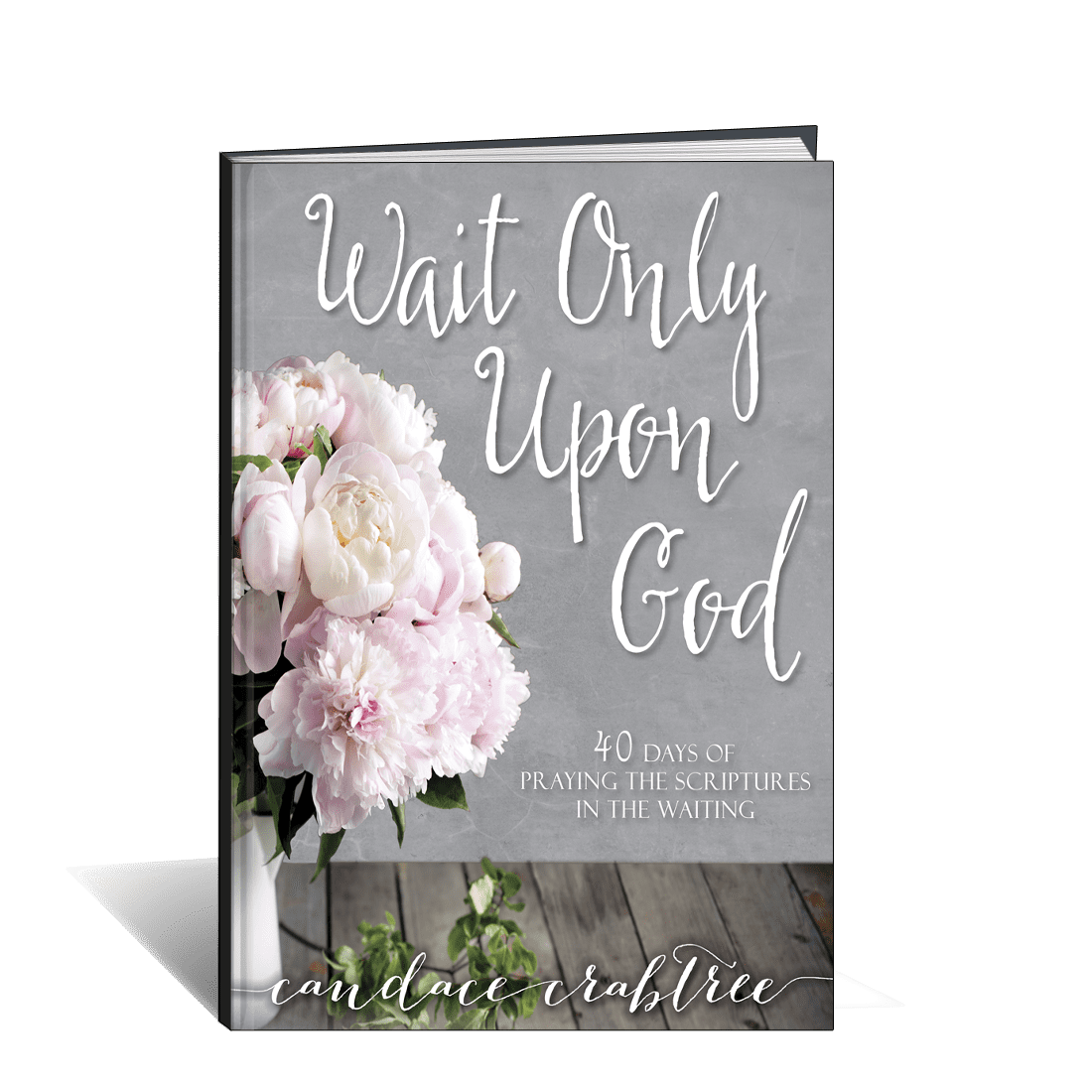 More Lent Resources
I have been collecting ideas I've found online for the past several years, books, devotions, ideas for activities and ways to observe Lent…there are some awesome ideas out there! I hope you will take a look at these resources.
Favorite Books for Lent
Links Around the Web
Lent & Easter Pinterest Board
Join me on Pinterest where I pin lots of great Christ-Centered ideas for families to use during the Lenten and Easter season!
Follow His Mercy is New's board Easter ~ Christ Centered Ideas & Other Easter Fun on Pinterest.