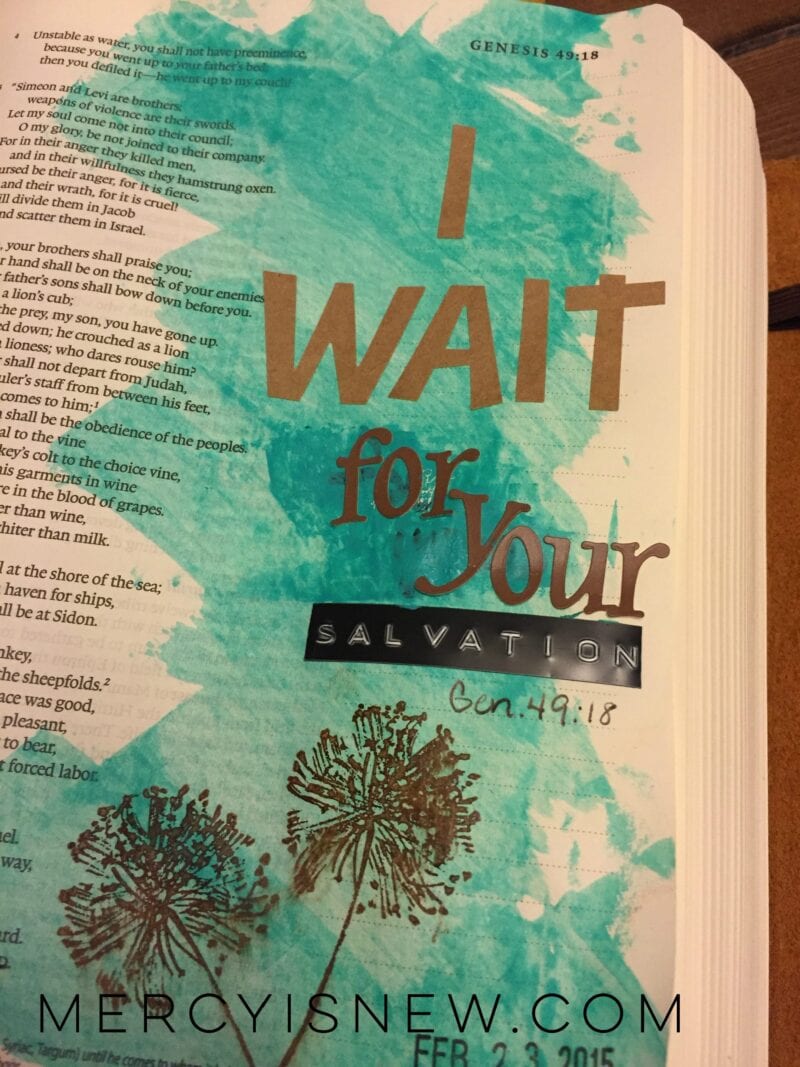 I tried something new in my Journaling Bible. Paint. Can you believe it?? Wow. I'm not an artist at all, but abstract? Well, I can kind of handle that because it's not supposed to look like an object or a person when it's done. 😉
I have been so inspired by Shanna from Illustrated Faith and her Journaling Bible that I decided to give it a try. I have to say, I've been won over. {If you haven't been over to her site, be sure to check it out! This video where she showed HOW she used this paint REALLY helped me. I am so visual!}
I wasn't ever going to try paint until I watched this video and Shanna showed us how EASY it is. This paint is so light and does NOT bleed through the pages!! Isn't that awesome??
I also want to add that you can see where I MESSED UP in the top picture. The darker spot where "for your" is…I had written in those words and didn't like it at all. Now it is more obvious that I messed up, I put paint over it. But, I'm so encouraged because it hasn't made me love the process any LESS or made me love this entry any less. I think the imperfection is part of what I love so much. The process. The "digging in deep" and really focusing on the words of this passage.
Journaling Bible Supplies
Here are the supplies I used in this project!
Journaling Bible
 | Liquitex Bright Aqua Green Paint
 | Handheld Label Maker
 | Project Life Date Stamp
 | Alphabet Stickers
 | Flower Mounted Rubber Stamp
**The alphabet stickers I used are from Hobby Lobby. Check this page for more recommended resources.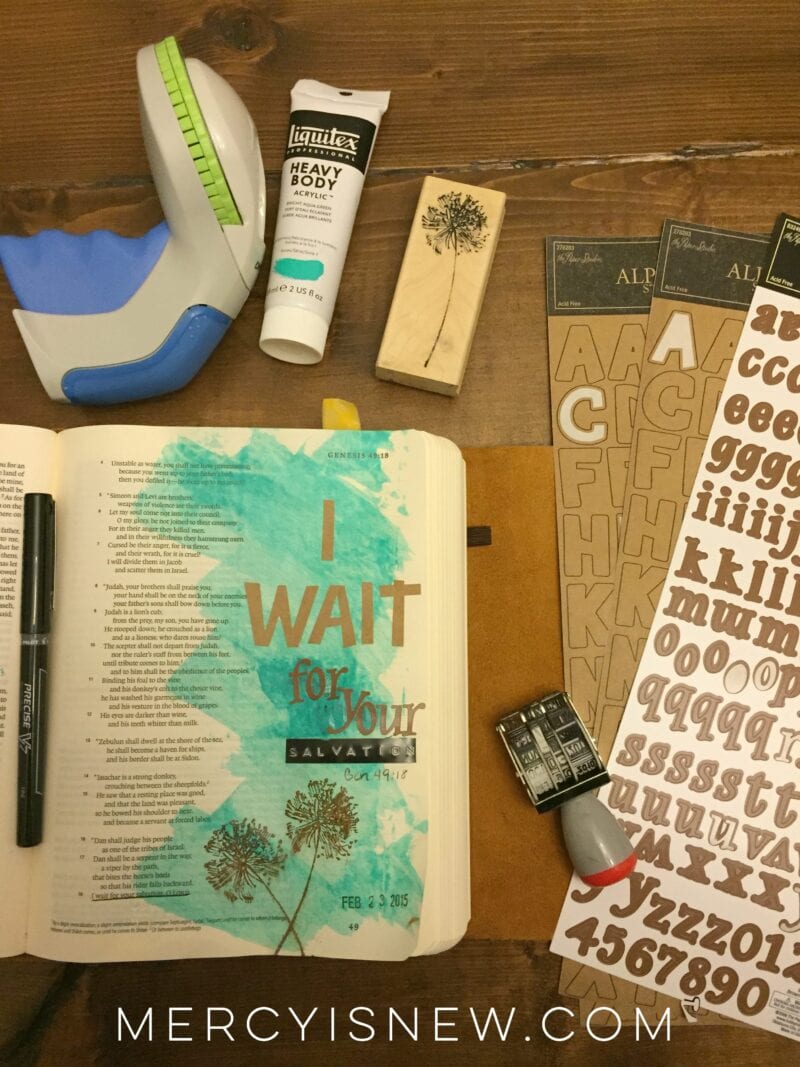 Using Paint in Journaling Bible
So, I took a few pictures along the way…I hope you are inspired as well!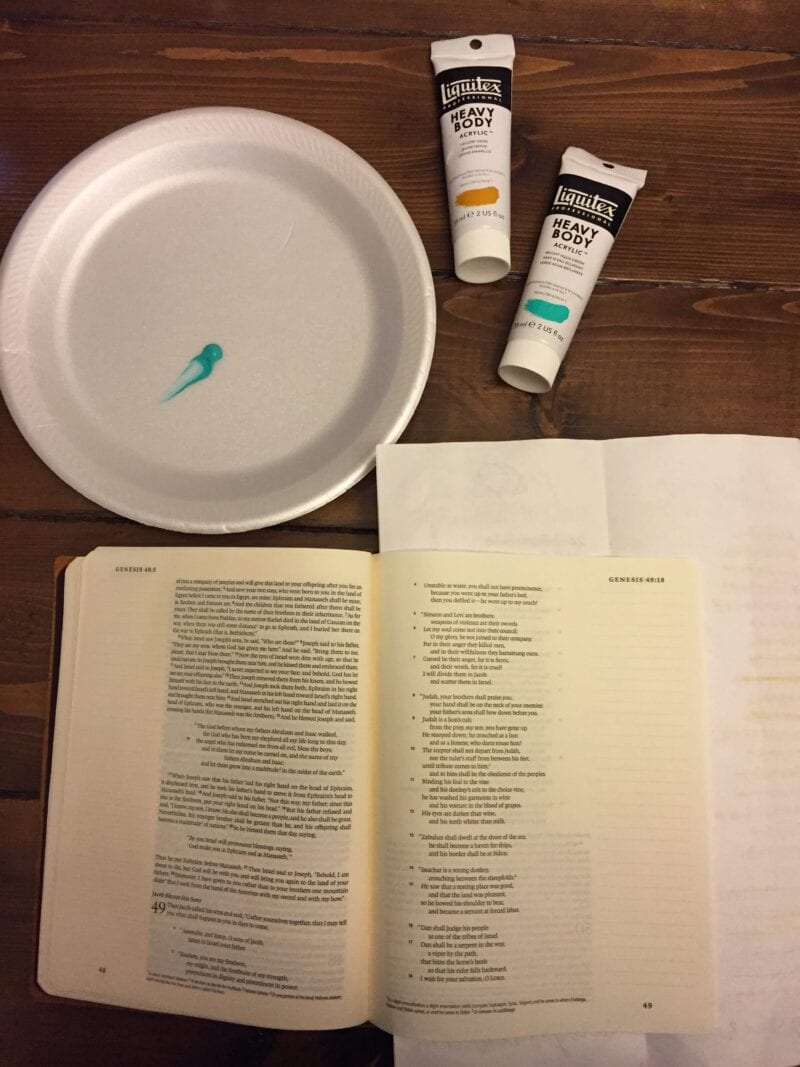 As seen several places online, I used an old gift card to "scrape" my paint across the page. I can't emphasize enough how amazing this paint is. It truly is so LIGHT, you can still see the words through a thin layer AND it doesn't bleed through the page!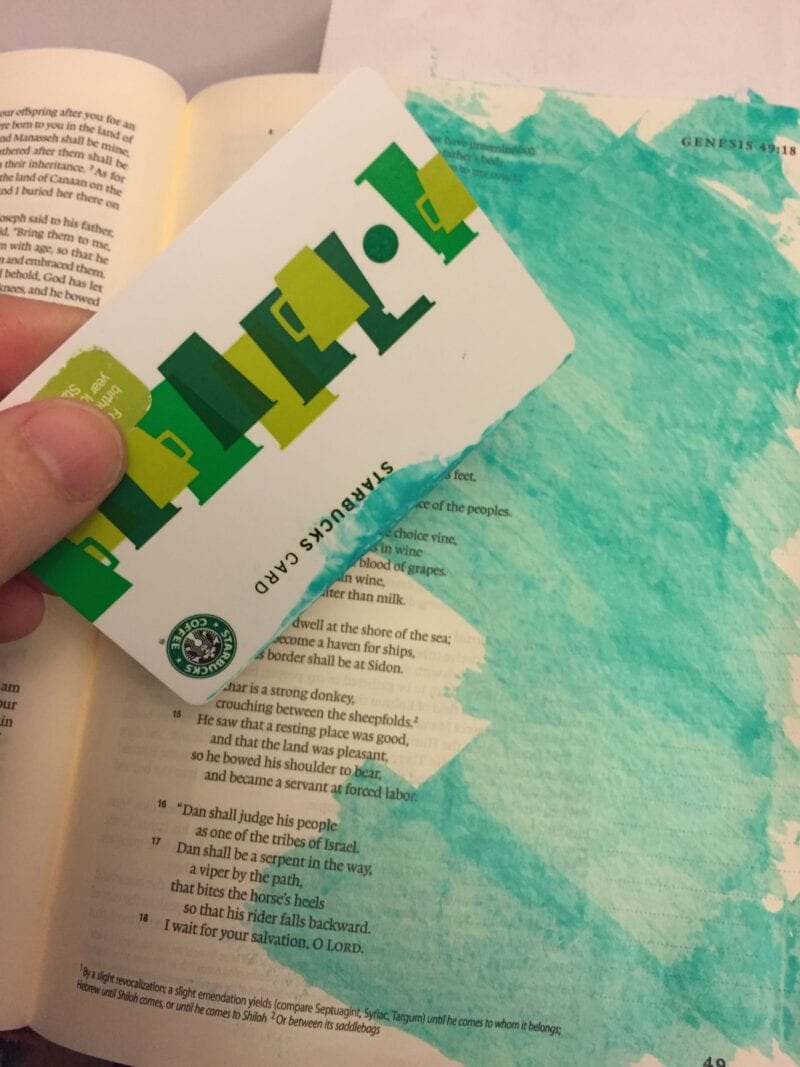 Label makers are SO FUN.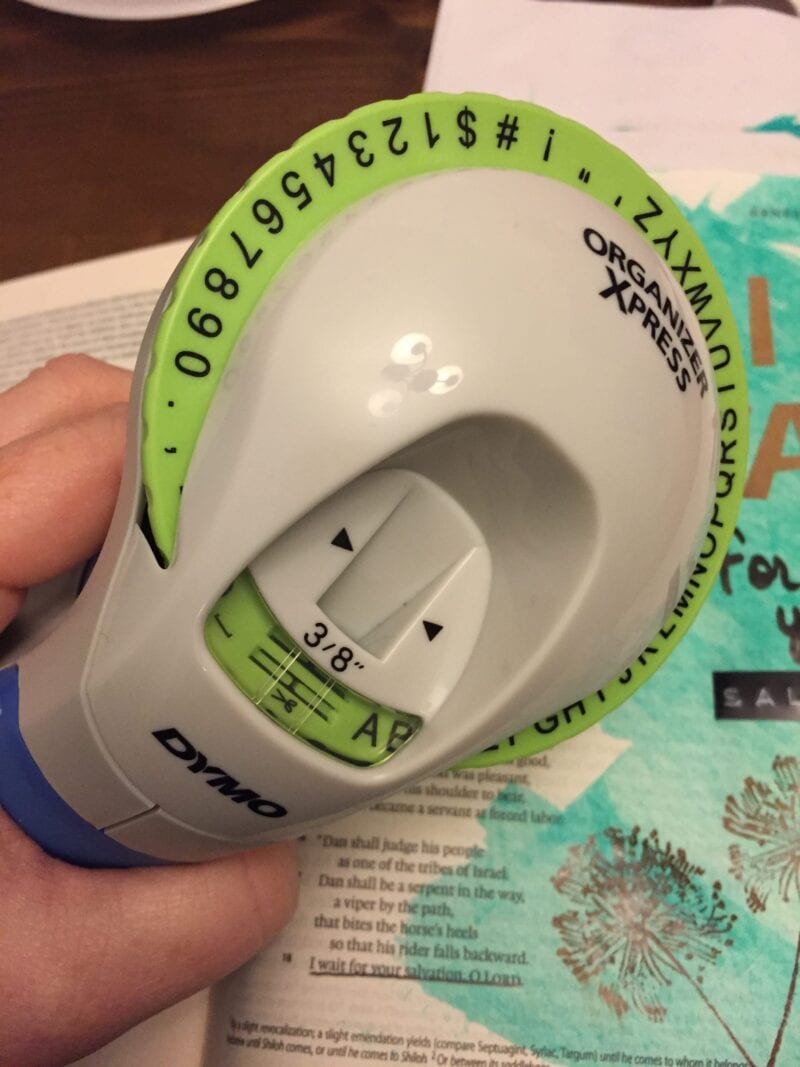 This was so fun! I anticipate trying this a lot more in my Bible. What about you? Have you ever used paint in your journaling Bible? Are you willing to give it a try?
Follow my Journaling Board on Pinterest