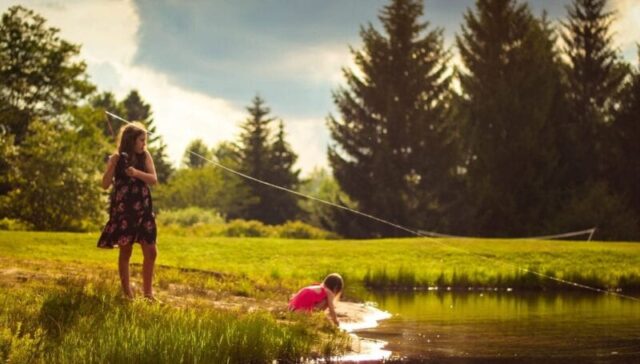 "We can be loyal advocates, stubborn intercessors. We can take our parenting fears to Christ. In fact, if we don't, we'll take our fears out on our kids. Fear turns some parents into paranoid prison guards who monitor every minute, check the background of every friend. They stifle growth and communicate distrust. A family with not breathing room suffocates a child. 
Bring your children to me. Raise them in a greenhouse of prayer.
Parents, we can't protect children from every threat in life, but we can take them to the Source of life. We can entrust our kids to Christ. Even then, however, our shorelines appeals may be followed by a difficult choice." 
from the book Fearless by Max Lucado
I really, really needed this reminder. God is the author and perfecter of my faith, and that of my children. I am not sovereign over my kids, their faith, their growth, their choices.
If I live out a life of fear, especially fear regarding my children, I will suffocate them.
I have to admit that I have struggled with fear over the last year or so. I fear that I have failed them, I fear their failure, I fear that my bad choices will lead to their bad choices. It's a vicious cycle, really. And it does absolutely not one bit of good.
A wise friend once told me that the salvation of my kids was not dependent upon me.
Ahem. 
Do I trust God to be God for my children? Or do I not?
Another friend recently reminded me of this verse that I needed to read and preach to myself!
"No weapon formed against me will prevail, and I will refute every tongue that accuses me. This is my heritage as a servant of the Lord." Isaiah 54:17
NO WEAPON, friends. None at all. Not one weapon formed against me will ever prevail. I can REFUTE the lies of the enemy with the TRUTH of God's Word. I can and I must.
I must choose faith over fear.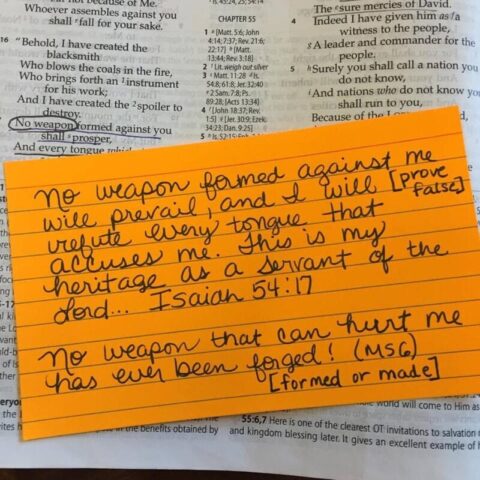 More from Fearless
What if Faith Was Your Default?