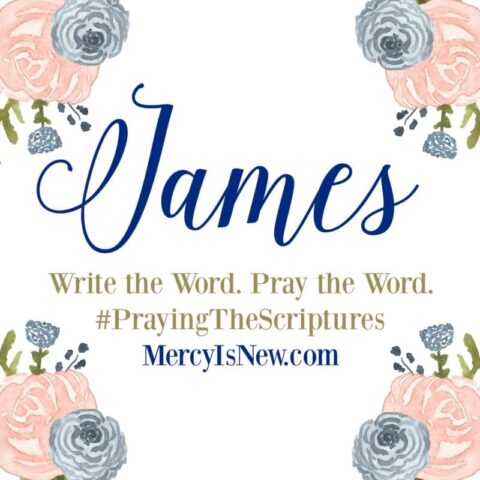 After Philippians, this book of the Bible may be my next favorite. You can tell my favorite parts of the Bible because I'm creating new Write the Word resources for them. 🙂 Psalm 119, Ephesians, Philippians, etc.
The very beginning of James has long been a source of encouragement for me. Count it all JOY. I know we can all use that wisdom. The book of James has so much practical wisdom for living out the Christian life, it's a great book to spend time praying and writing and meditating on!
Why Write The Word?
Take a quick moment and think about the things you write down throughout your day. Now, you may be more digital than I am, but I still WRITE in an actual paper planner, I write down my grocery list, notes to my kids, in my prayer journal…you get the idea.
But, why do we write things down? 
We write things down that we want to remember.
Why wouldn't we want to write down the most important Words there are?
His Word is life to us — write it down!
His Word is a treasure — treat it as such!
His Word is comfort to us — allow Him to comfort you as you write.
His Word is conviction to us through His Holy Spirit — soften your heart as you write. Allow the Holy Spirit to work in your life as you write and pray His Word.
James Write the Word Pray the Word PDF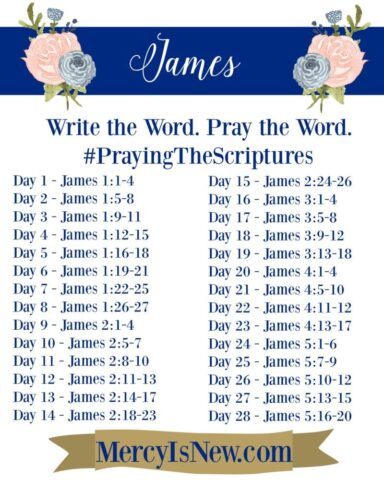 Join me on Instagram
Nearly daily I share pictures and nuggets of truth that God is showing me as I pray the Word, write the Word and study the Word. I would love to have you join me there! Find the hashtag #PrayingTheScriptures or follow my account! Share your own pictures of what God is teaching you through His Word!