Most of you know one of my roles right now is piano teacher! I love this job. 🙂 I enjoy trying to find fun and inspiring ways to keep children motivated. Am I always successful? No. But, I keep searching Pinterest and trying new things in the effort to help my students truly begin to LOVE playing the piano. One of the ways I change things up a bit is by reading picture books about music.
My Teaching Piano Pinterest Board FULL of fun ideas!
One thing that I do periodically is read PICTURE BOOKS to my students either during private lessons or during group lessons! As a former kindergarten teacher, I believe that you can teach *almost* anything with a good picture book!
There are some GREAT books with musical themes that we can read to our students! Students young and old enjoy a good story.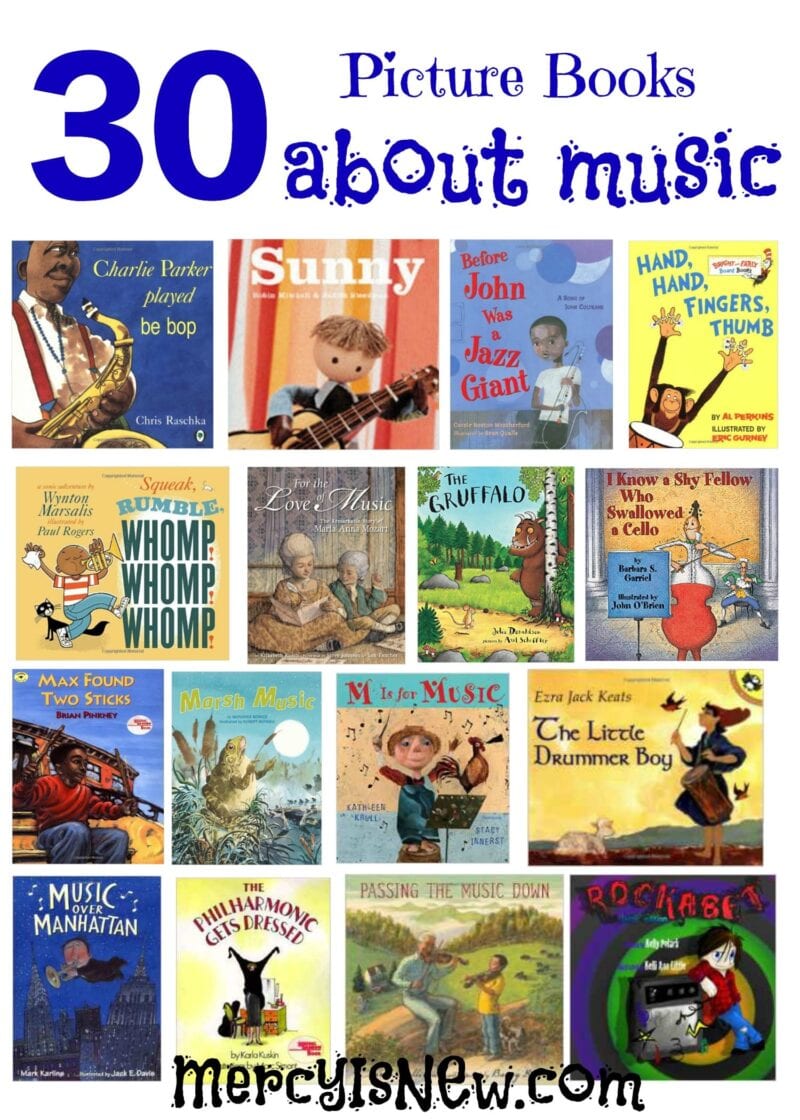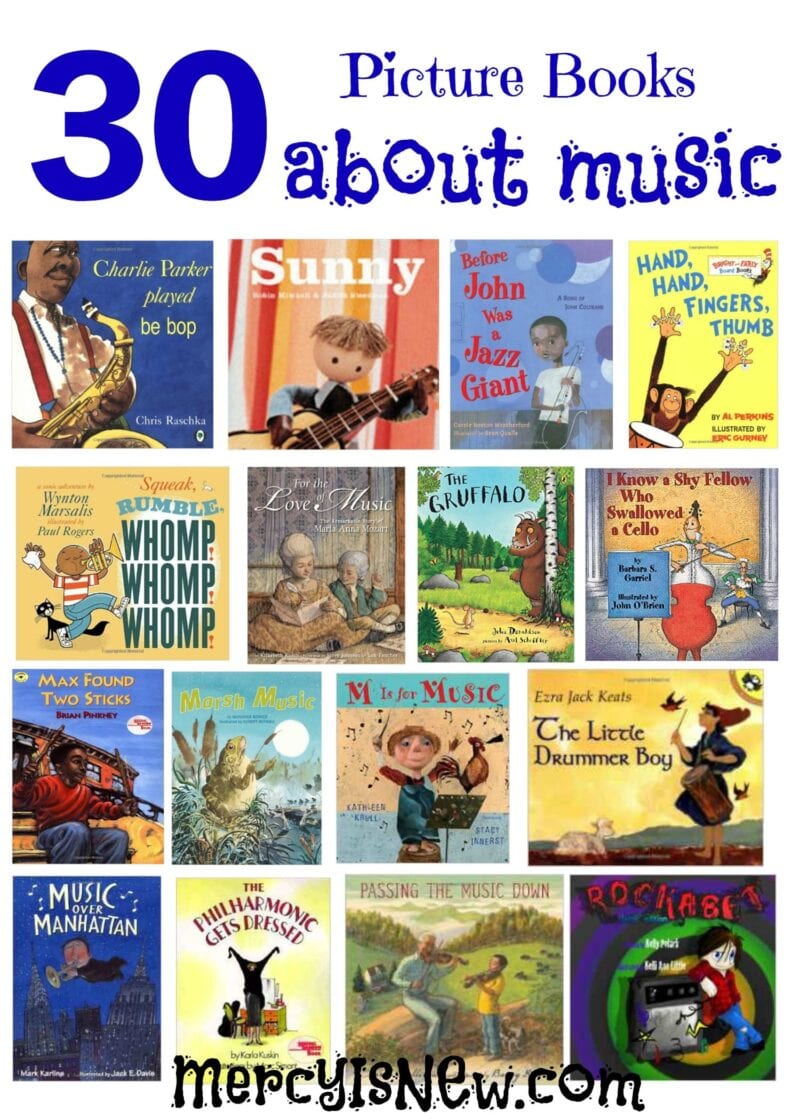 30 Picture Books About Music
Some of these books are directly about a musical topic, however some of the books are more just fun books that can be read rhythmically, which is really fun, too!
Free Printable Book List
Here is a list you can print and take to the library with you! Click on the link or the graphic to download your free PDF.
30 Books to Use During Music Lessons PDF