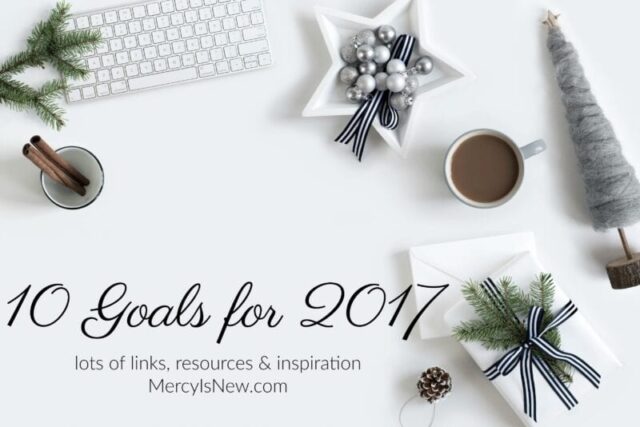 I'm a terrible goal setter. I will just say that right off the bat. But, I don't feel like that excludes me from TRYING AGAIN. PRESSING ON. Each of us is a work in progress, yes? So if I believe that, I must wake up and try again!
I've been using Power Sheets by Lara Casey to help me be more intentional and GRACE FILLED when it comes to setting goals for myself. Her blog posts and resources on this topic are so full of GRACE and also so good for us moms who have a million things on our plates! (See her current goal setting series, her book Make Things Happen and her resource Power Sheets for creating goals.)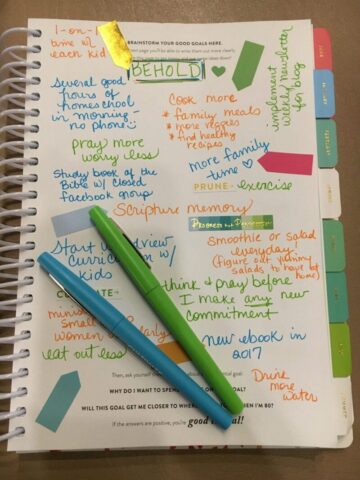 10 Goals I'm Setting in the New Year
More consistent Scripture memory (I'm starting with Colossians 3, read this post for more info)
Cooking more meals, eating dinner more as a family (this will help with my goal of eating healthier AND eating out less!)
Think & pray before committing to ANYTHING new
Regular exercise (I'm already signed up for Crystal Paine's 15 Days to a Healthier You online course that costs $15 and has daily facebook live videos! Join me!)
Smoothie or salad daily!
1-on-1 time with each child each month
Implement weekly newsletter for my email subscribers
Pray more. Worry less.
Learn to behold God in all things. (See my word of the year for more on BEHOLDING my God!)
Phone-free homeschool mornings (goal is from 9am-Noon)
Bonus goal! (LOL) Share about essential oils and how beneficial they are by having more classes or get togethers with those who want to live healthier lives in 2017.
A few days ago I had a few hours to myself and was able to sneak away to a coffee shop and just pray and dream. I used to do this more often and I miss it so much! (That should be another goal for the new year!)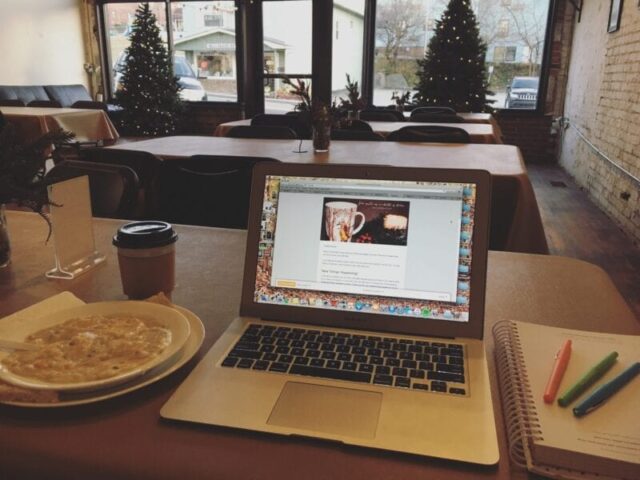 Accountability
So what are your favorite ways to remain accountable when you set goals? Follow through is the hardest part! I would love to hear your ideas! I'm wondering/hoping if I could blog monthly about these goals if that would help ME to keep at it!
What goals are you setting in the new year? Let's call them GRACE GOALS. And let's be courageous enough to show ourselves GRACE as we work toward forming new habits to help us grow more healthy both physically and spiritually!