Our week with apples has been so fun and yummy, yummy! Today we took a little trip to Carver's Apple Orchard! It's a very pretty orchard out in the mountains. Their sign boasts that they carry 100 different types of apples! Wow! I didn't even realize there were that many types!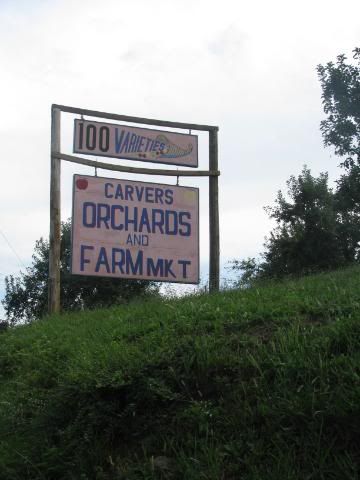 We may not have seen 100 kinds, but we saw a lot!
A little treat of fried apple pie and apple cider!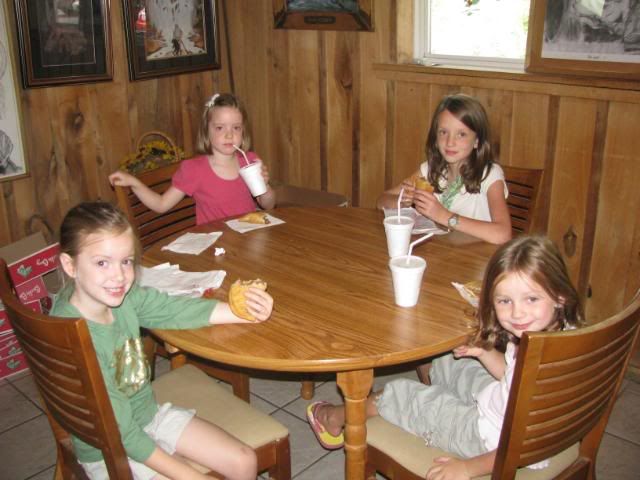 Our happy little group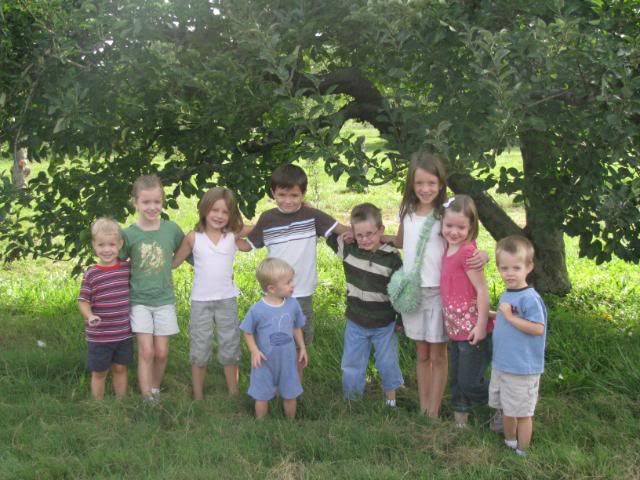 Tomorrow to finish up our apple week we will be baking an apple pie with Aunt Valerie! She is brave enough to attempt the crust. I will be her trusty assitant in the kitchen as well as photographer (of course.)