Probably some of my favorite pictures ever of my kids are from when they are playing in the leaves! Something about kids in the leaves just seems perfect! And I cannot believe how much Hannah remembered playing in the leaves *last* year because she has been talking about it and waiting for leaves to fall for quite some time now…anticipating the fun in the leaves!!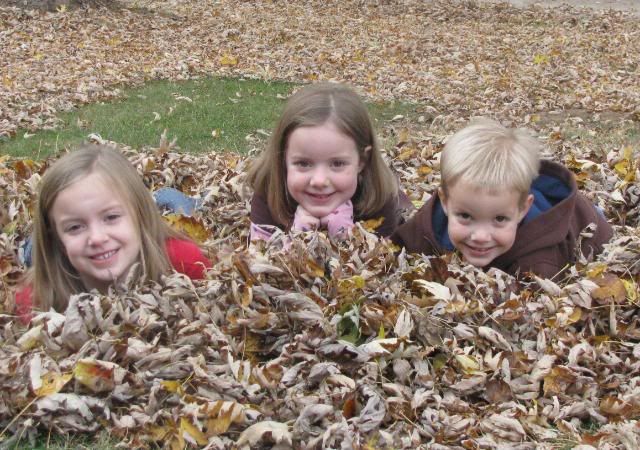 Emily is my biggest helper…it doesn't matter what we are doing, whether it is mommy or daddy, this girl wants to help!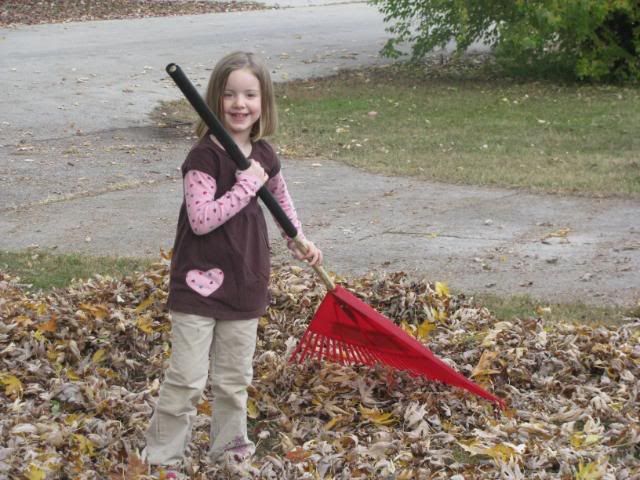 Sweet boy
Silly boy
Pretty girl…this picture makes her look so old! sniff, sniff!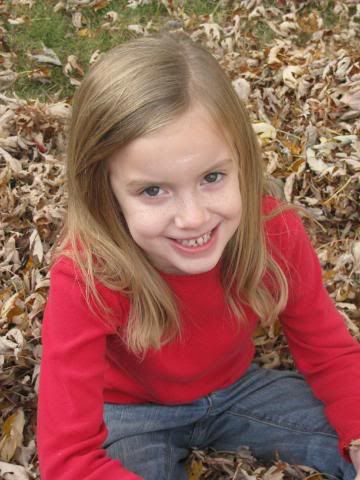 My favorite action shot!
Thank you, daddy, for making fun memories with us in the leaves!