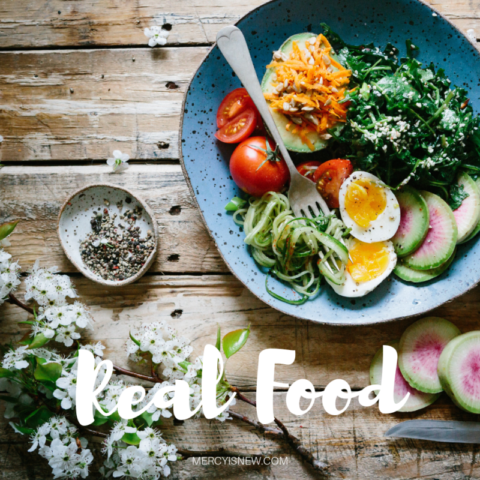 The past few weeks I've been reading a book called Real Food, by Nina Planck. If you are interested in moving your family's eating habits into a more healthy direction, I highly recommend this book! It has been easy to read and VERY eye opening!! It is quite scary to think about some of the foods our country has gotten used to eating…and the fact that we don't even know WHAT all we are putting into our bodies!!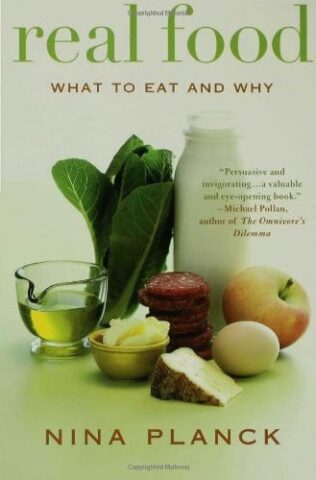 Over the past few years I have had times of moving towards eating healthier and it usually ends up being a phase and ends up being too hard for whatever reason. Well, this time I'm making some big changes and I hope they are going to last!
You may remember when I got my Nutrimill about 2 years ago, well…since then I think I've burned through 2-3 bread machines and have no way to make my bread now, so I've gotten out of that habit. I have been still using the soft white flour for things like muffins, pancakes, cookies, etc. But, I'm working on convincing David to let me buy a Bosch very soon so that I can get back to that! (yikes, these things sure are expensive!)
Some other changes that the book Real Food encourages that we hope to be making very soon are:
*buying local grass-fed meat (we just happened upon a very local source this week through some friends of ours! Yay!)
*buying local milk, cheese (haven 't found a source for this yet, anyone know?)
*local produce (and eating MORE of it!)
*local eggs that are free-range, no hormones, no anti-biotics (found a source for these and need to call them today!)
*no more High fructose corn syrup (I've slowly eliminated this from our diet over the months, but there are still a few convenience foods I need to get rid of, that will be the hardest change!!)
*good fats – not eliminating all fat, as some are good for you…
*real butter, olive oil, coconut oil
*no more white flour or white sugar (I've been making muffins/pancakes/cookies with my freshly ground soft white flour for awhile, so this won't be too new/hard)
So…in looking for ways to cook things, recipes to try and just helpful hints, I have found a blog that is SUPER helpful…she is knowledgable, fun and easy to read and has SO MUCH information on her blog!
Kelly the Kitchen Kop
is a FABULOUS resource for getting started on this route…look at the top of her blog and you will see categories to link on, I've been reading through all of those! Click on the recipes and you can find healthy recipes in every category of meal/food item. VERY helpful!!
So, how many of you are on this journey with me to healthier (and more traditional) eating? Eating real foods the way God intended them to be eaten and made? I'm excited and would love to hear from you…any tips? Any recipes? Any books or websites you love? I hope to share more in the future too, as we learn and try new things.