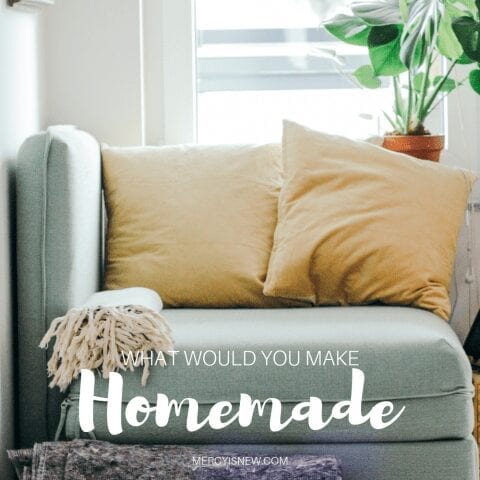 I wanted to do a little poll with my readers…what things do you make at home that you would say the "average" American purchases from the store? I'm interested in hearing your answers because there may be other "easy" things that I'm missing out on and could try doing at home!! Whether it is to save money or to get rid of chemicals in your home…homemade is always better right? 🙂
Here is my list of homemade items!
~ Bread, with freshly ground whole wheat, too
~ Granola
~ Dishwasher detergent (2T baking soda in detergent compartment, 1 cup – or more – vinegar in bottom of dishwasher)
~ Mopping solution, floor cleaner (1/3 vinegar, 1/3 water, 1/3 alcohol, few drops dishsoap)
~ Standard cleaner (vinegar and water)
~ Baked goods, any and all (muffins, pancakes, waffles, quick breads, cookies)
~ Smoothies, slushes
~ popsicles
~ when my kids were babies I made their babyfood and their baby wipes (sigh…my kids are getting so big!) 🙁
What about you? What are your favorite homemade goodies and recipes? Please share!