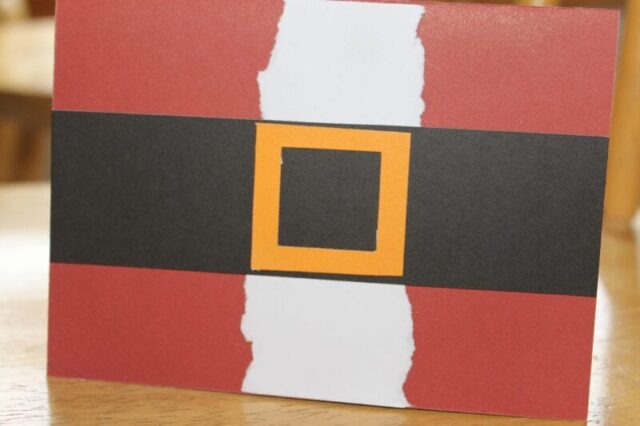 These cards are SO simple and SO cute! I made a few for gifts!! I originally saw this idea on my friend,
Tonya's
, blog, and decided that I had to make some myself!!
I just took red cardstock, cut it to the size of the card I wanted. Then, I tore a white piece for the middle, a straight black piece for the belt, and then I used a square punch for the belt buckle! Cute and simple as can be!!