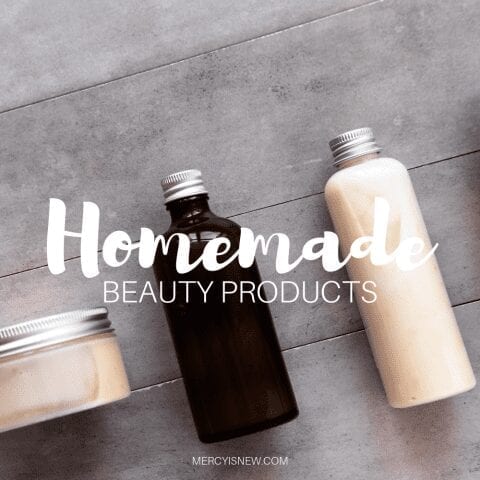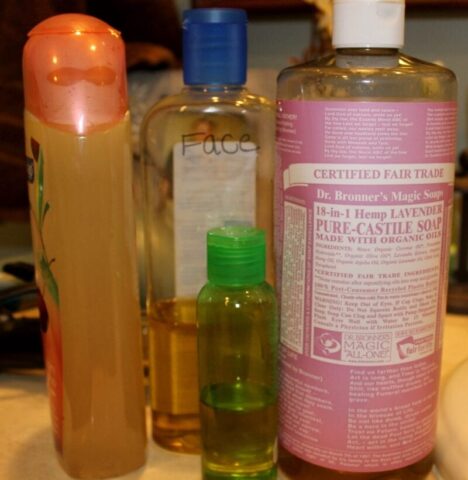 {my recycled bottles of body wash and face wash!!}
There are several reasons I have started looking into more natural approaches to hygiene…some of my reasons are I have just seen some fun recipes and thought I would try it! 🙂
The main reason I am trying all this is because since May my skin has been breaking out!! So, I know…many of you are saying, "so what?" Well, here's the what. My skin has NEVER really broken out like this. I have had pretty good skin my whole life – even through pregnancy, hormones, etc.
I have tried and tried to figure out the problem…was pretty convinced it was our new water softener/salt, but we've had it off for nearly 2 months (because of my assumption) and I am breaking out. Again.
Maybe it's age? I just turned 35yrs!!! Yikes! Maybe it's a mid-life skin crisis?!
Nevertheless, I started googling and pinteresting and found a few things, so I thought I'd branch out to my blog and find out what YOU have been using!!
I LOVE
this list of ways to use Coconut Oil
— but, I'd really love to hear some TRIED and TRUE ideas. Have you done any of the things on this list? Have they worked? Have they bombed?
I've been trying a few ideas for a few days now:
hair conditioner — 1/2 water, 1/2 apple cider vinegar — so easy!! so cheap!! So far, so good! I'm hoping this continues to work, cause with 3 girls in this home, hair stuff gets expensive!!
face wash – 80% olive or sunflower oil, 20% castor oil — I got the idea from here. So far, so good! Are you familiar with the Oil Cleansing Method? I wasn't!!
coconut oil for deoderant – kind of weird to get used to, but so far so good.
Up Next:
Dr. Bronner's Pure Castille soap – I found recipes for shampoo, body wash, laundry detergent, hand soap…apparently you can use this stuff anywhere and everywhere! 🙂
I hope to give an update after I've been using these things for a week, and then longer. I have read mixed reports on using the castille on your hair…but I'm using a pretty diluted recipe, so we shall see!!
I'd love to do MORE of these things because I know the absence of chemicals in these products would be a lot better for us! I'd also love to save some money by using cheaper, natural products.
What have you tried?
What has been successful for you?
Have any of the homemade, natural ideas bombed at your house?