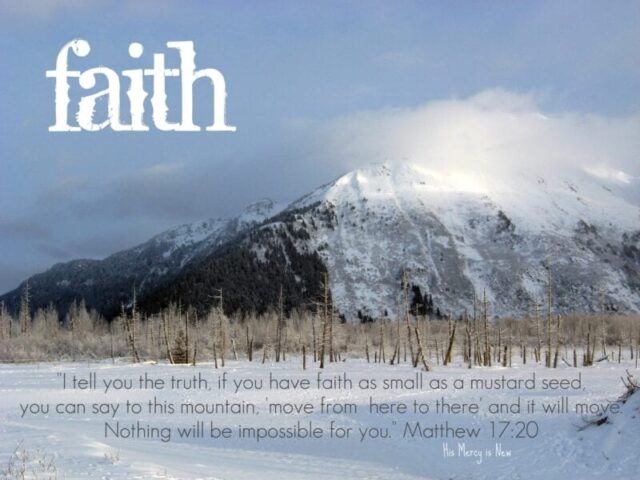 As soon as God spoke the word "faith" to my heart, I remembered this picture I had taken on a mission trip to Alaska a few years ago. These snow covered mountains were gorgeous.
And they reminded me of this passage that I know I struggle to believe…
"I tell you the truth, if you have faith as small as a mustard seed,
you can say to this mountain, 'move from here to there'
and it will move. Nothing will be impossible for you."
Matthew 17:20
Increase my faith, Lord.