I wanted to the day teaching my children about September 11th, 2001. Here are a few resources that I found. Click on each book to be taken to the amazon.
Teaching Our Kids About September 11th
I have a lot of red and blue file folders, we will probably work on a 1-day lapbook with the resources listed below. I think I also have flag stickers that the kids can use to decorate with.
scholastic has several ideas, by grade level, for teaching about this day in our history
Take a virtual tour of the 9/11 memorial! This is a great idea, thanks Kasey for sharing!! 🙂 There are also lesson plans, webcasts, teaching ideas and much more found at the 9/11 memorial site!
 Fireboat unit study from HSS, this is a GREAT picture book to read to kids and share with them the events of that day
I printed some of these pages for coloring pages
I do not want to scare my kids, but I want to show them the enormity of this day. I think this video shows a good 2 minute representation and just how big this tragedy was.
Here is a Newsweek video of children, who are now teens, telling about their memories of 9-11
This page shows a map of where the attacks took place as well as a timeline of the day
Enchanted Learning has several maps and pages about New York, there was a dot-to-dot of the state of NY also.
 Here are some prayers for those affected by 9-11. I want to pray with my children on this day for the families of those who are still remembering those who lost their lives on 9-11.
I printed maps of the USA and will have the kids find and label the states that were attacked on 9-11.
From this unit I printed the USA Symbols booklet
My friend, Marcy, has some great ideas & links for middle school kids on this topic!
We put many of the printables from various places (linked above) into a September 11th lapbook!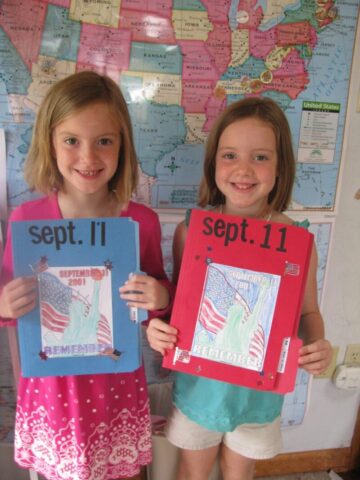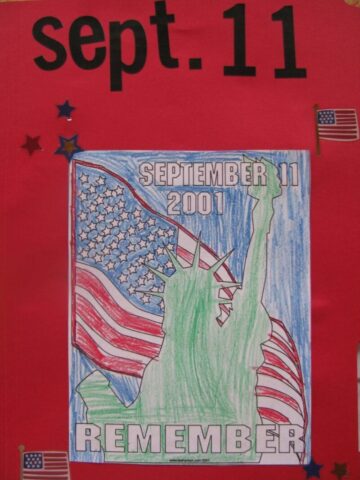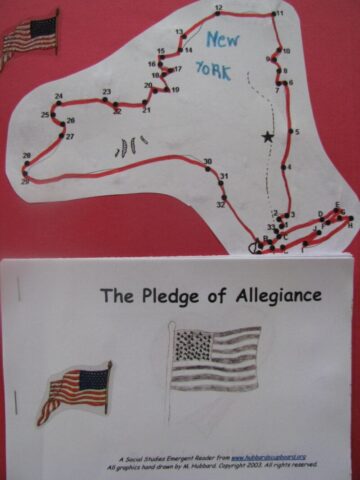 ~ We Remember ~