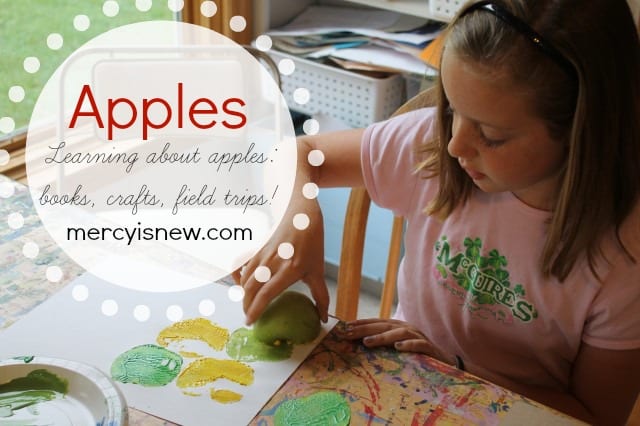 I'm a former kindergarten teacher. Don't all kindergarten teachers do a unit on apples? It was always my FAVORITE week!! But, don't stop learning about apples after kindergarten! There are so many things to explore, recipes to make and fun ideas to try…keep learning about apples for years to come!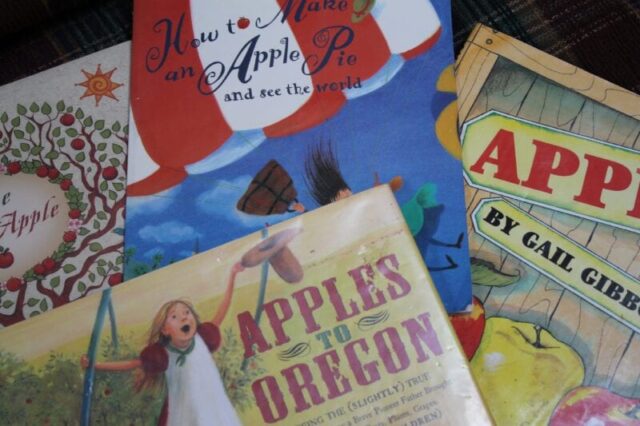 Apple Copywork
"Keep me as the apple of your eye, hide me in the shadow of your wings." Psalm 17:8
Each fall we spend some fabulous time with APPLES. This year was no different.
It was especially fun because Caleb is now old enough to enjoy
some of these "schooly" things that the girls remember.
Apple Taste Testing
Find as many different types of apples as you can, slice them and TASTE! You can keep a chart or graph of the ones each child likes or doesn't like, but you don't have to! Keep it simple.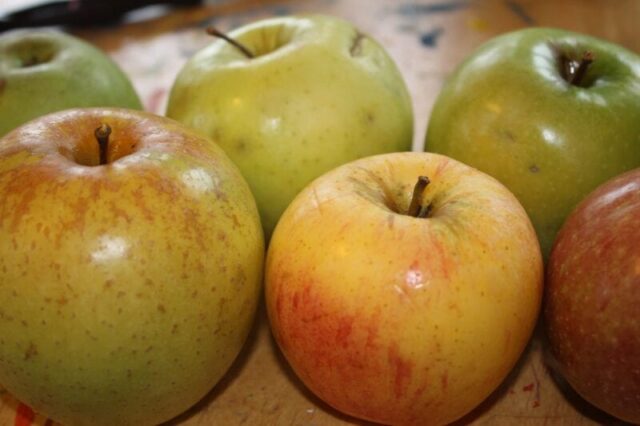 Apple Crafts
Apple prints at home and apple printing with friends!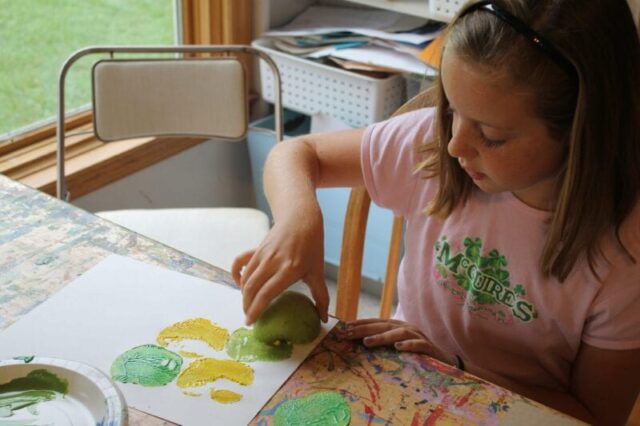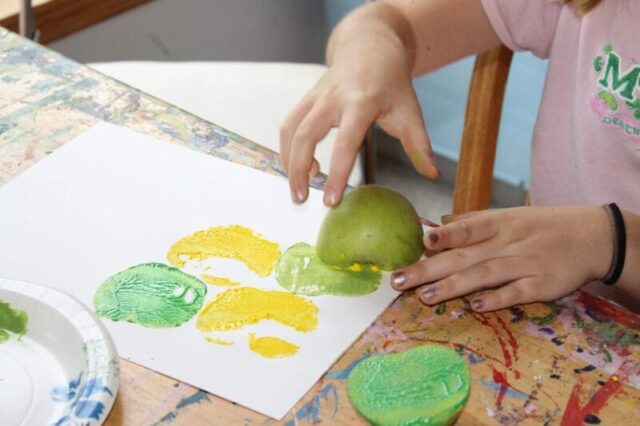 We noticed the lovely star in the middle!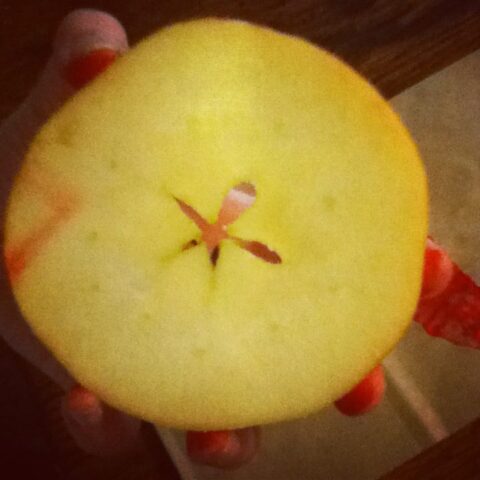 We painted the 5 seeds, leaves and stems.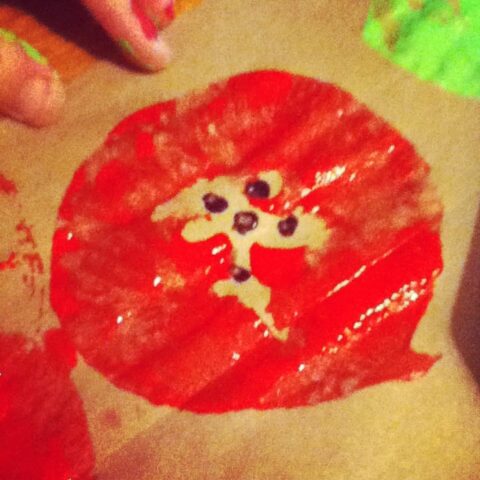 Apple Recipes
We made applesauce and apple butter in the crockpot. One year we made apple dumplings! Don't forget about apple pie, using the recipe found in How to Make an Apple Pie and See the World
We made our FIRST apple pie with homemade crust! 🙂
It was quite delicious.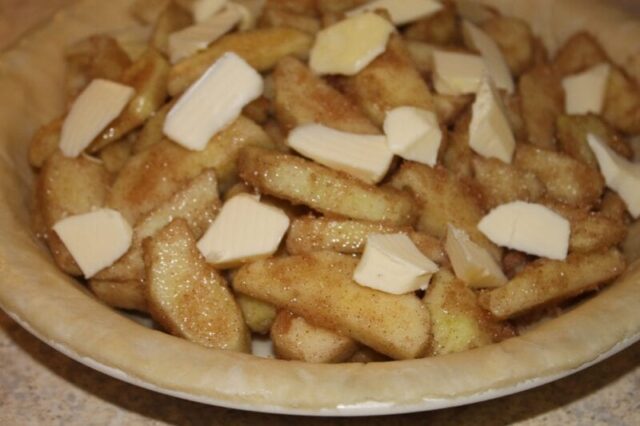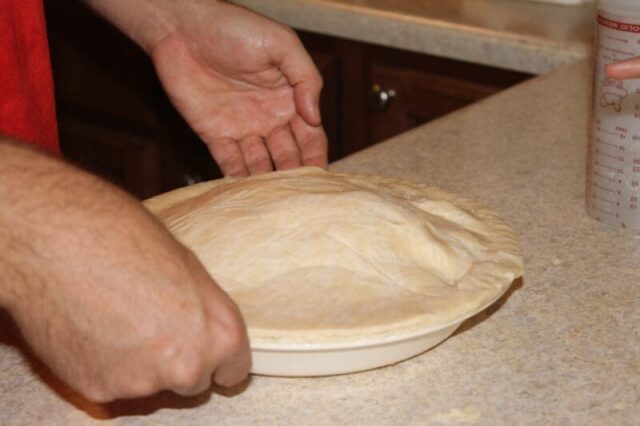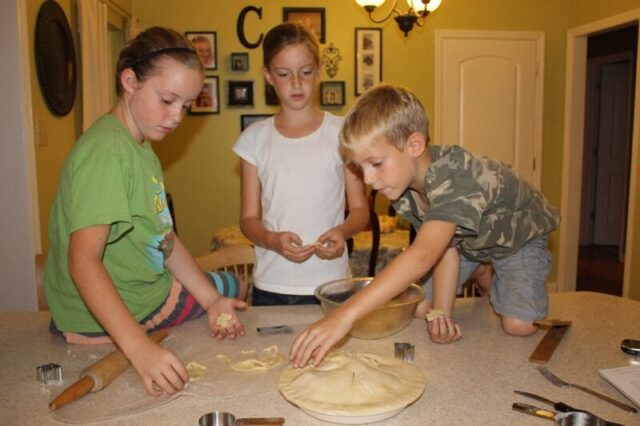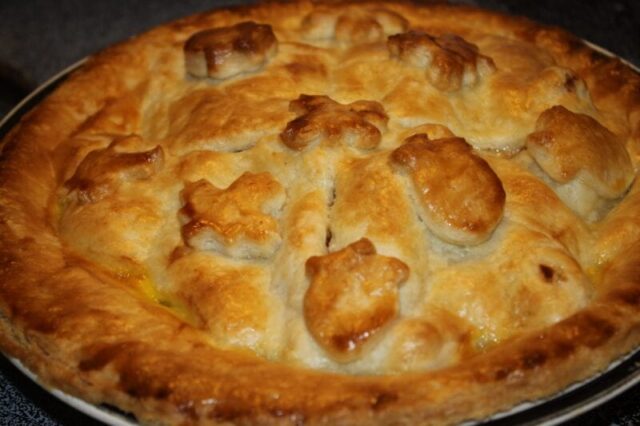 We used the recipe in the back of a favorite book:
How to Make an Apple Pie and See the World
Apple Field Trip
Our family went apple picking!!!
There weren't many left, but we did get a full basket…
which made quite a few pies, 2 batches applesauce and apple butter!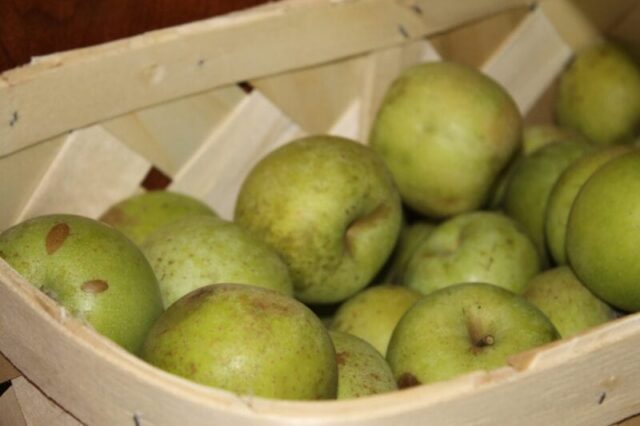 More favorite books
(Apples to Oregon fit in perfectly with where we are in our american history this year! and here is a free unit study/lapbook from HSS for this book! And lots more apple resources for Johnny Appleseed, etc.)
Happy fall, ya'll!!