I was very, very excited to review this next product from the Simplified Pantry! I received the e-book Paperless  Home Organization written by Mystie Winckler, which will be the main focus of this review. I did also receive the Simplified Dinner e-book and the Simplified Dinner Gluten-Free & Dairy Free version as well!
If you happen to follow me on facebook, you may have seen my pleas for help regarding organization recently. Before receiving this ebook for review, I asked for help with remembering things around my home. I would find myself at the end of the day having forgotten to ask Caleb to practice piano. Now, mind you, he had a checklist to be accomplished each day, but being the 8yr old boy that he is, his list would be lost, forgotten or possibly eaten by the new puppy. 🙂 But there were other things forgotten also, one day it would be piano, the next day it would be a library book, sometimes it was even simple things like take the puppy out every hour while she is potty training!
I honestly was feeling like I was losing my mind. TOO many things to remember. And TOO many things were being forgotten on a regular, daily basis.
I began looking for help and researching my options because in December I was blessed to receive the iphone 5 for my birthday! I knew there were tools and apps available, but I didn't know where to start.
Paperless Home Organization was just the help and boost I needed!
This e-book was very fun for me to read, I enjoy learning new things that I can do on my phone AND to help with keeping our home organized. I loved reading about the tools that the author was using and figuring out how I could implement them in my home.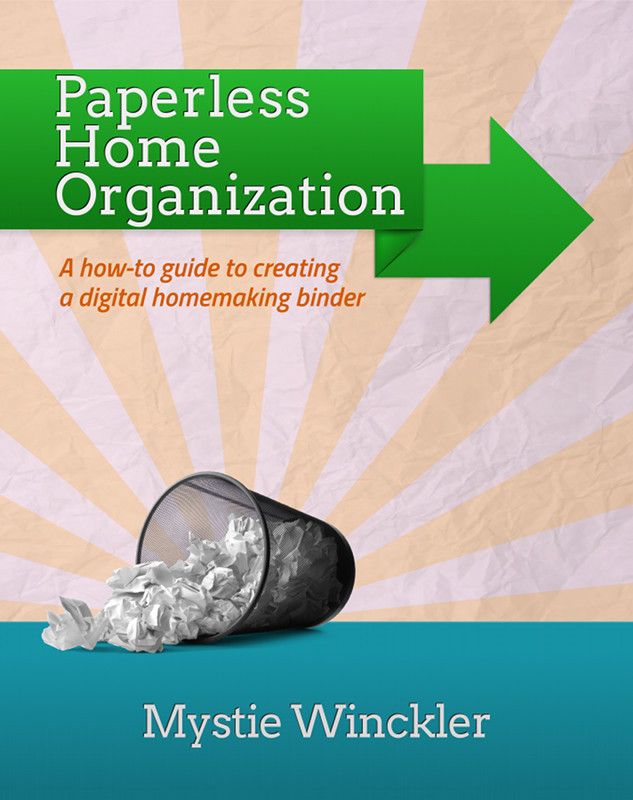 I eagerly sat down at my computer and opened up all the documents and began reading. Being used to my paper planners for years and years, it was a little overwhelming for me to try and take all the steps outlined in this book for going paperless. But, I kept plugging along.
One thing I found very helpful was reminding myself that this was a TOOL. I needed to take the advice, glean as much as I could through it and ultimately find what would work for me personally. I may not be able to utilize every single instruction given in this book. But that's ok!! I need to find how to organize our home and make it work for ME.
And that is what this book helped me to do. I had to personalize some of her suggestions…tweak them just a bit. But these are things I would not have thought to do or try if I had never read this book. I'm thrilled to say that so far, I feel like I'm making GREAT headway in getting more organized. This e-book sells for $3.99 and I think that is a few dollars well spent towards a more organized home!
New tools I'm using to help me get organized:
lists on my phone – not on paper that I can't find and/or forget at home!
using my reminder app – something BEEPS at me so I remember to make Caleb practice piano
calendar on my phone, our computer & our iPad – David and I are both using this now and it is GREAT. I can see what he adds and he can see what I've added! 
Evernote – this is one of the BIGGIES from Mystie's book. I haven't totally gotten it yet, mostly I forget to look at it, it doesn't beep at me. ha! But, I am using it for checklists and a grocery list. I also have started keeping documents in it – like our new co-op schedule that was emailed to us, etc. 
Overall, I'm happy with the progress I'm making! I think I have a long way to go…but I'm getting there and this e-book definitely helped get me motivated to make some very needed changes.
Discount Available: for our readers, Mystie is offering 30% off of her e-books if you use the code TOS2013 from May 20th-June 3rd. 
If you'd like to read what more homeschool moms are saying about these tools, please click over to the TOS Crew blog!