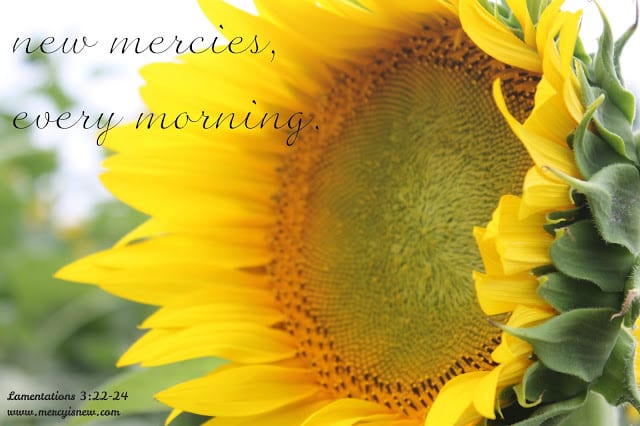 Happy Monday, friends!
I have always loved Mondays. I know, strange. Don't worry, I love Fridays and Saturdays even more. Or maybe just differently. 🙂
There is just something about a brand new week. A fresh start. New mercies.
If you're struggling to get going today, I just want to remind you that the Lord's mercies are brand new today. The mistakes of yesterday are forgotten. We have a brand new opportunity in front of us: this new week, this new day. A gift from the Lord.
Counting my blessings along with you today…