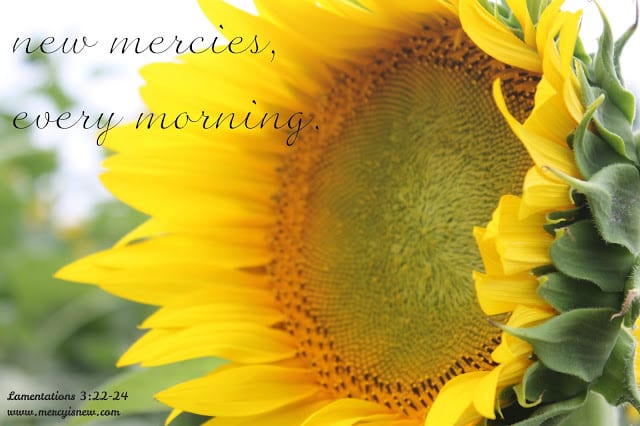 I can't believe I've been counting my blessings here on my blog for so long…
Over 3,600 gifts!
I love that I can look back and see the FAITHFULNESS of GOD. I can see how HE LOVES ME. I can see the small, simple joys…I can see the countless ways He loves us. What a gift in just keeping this list.
Do you have a list?
This week, I'm thanking God for…
my perfect, heavenly Father
awesome church service
new pastor
one brother (and newborn!!) coming to visit this weekend!
another brother (and family!) moving back to TN next month!!
grilled chicken salads on the back porch with my family
a week of camps for the kids (and me all by myself!!)
small group time
a great mom's night out with new friends
summer Bible Study
God's Word, hidden in my heart, transforming & renewing
a new week, new mercies, everyday
3661 – 3672