As a scrapbooker and one that takes lots of pictures, I have made quite a few photo books over the years! I have even made a few photo books from Picaboo before! So, I was super excited to be able to review a new product from this company called Picaboo Yearbooks! I was able to create a 20-page, soft cover yearbook for our family.
I have made quite a few photo books over the years from various places, including Picaboo, and they are such an easy, quick way to document a lot of time in just a few hours.
This new concept from Picaboo to do yearbooks online like this is fabulous! With several users being able to contribute, it gives a very unique – and helpful – opportunity for schools to put together a yearbook.
But, I think this concept for homeschoolers is even more fabulous!! I was able to create sections in our book for the 2012-2013 school year such as field trips, co- op, special projects, extracurricular and more! What a fun way to document our school year all in one place!
Take a peek at some of the pages from my book: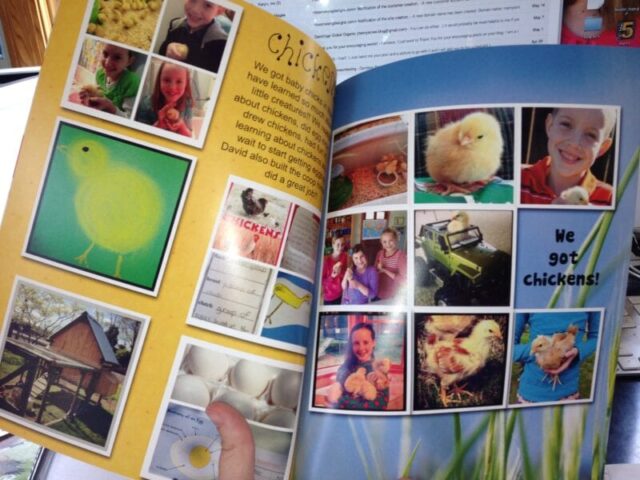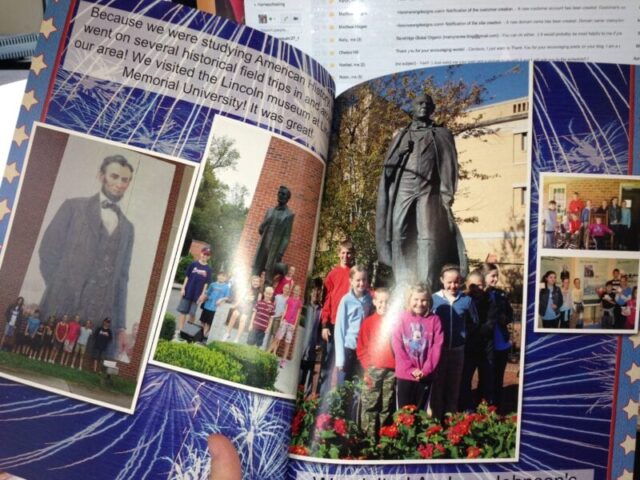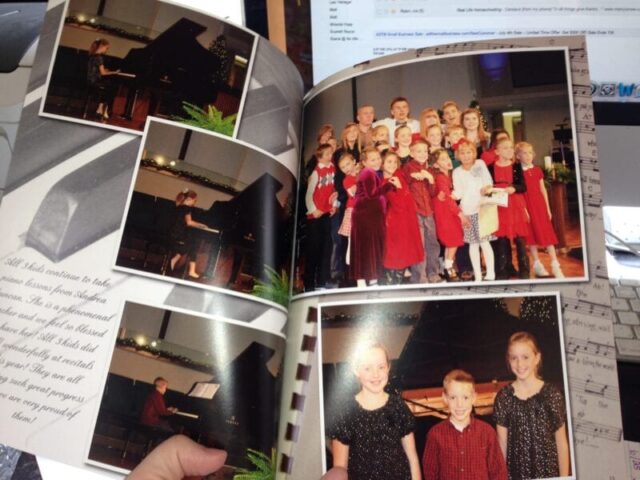 The Nitty Gritty:
While I love this finished product and will always treasure this book, I think this new program from Picaboo has some things to work out before it's a successful product. After having made quite a few photo books all around the web ~ including Picaboo ~ I found the yearbook program to be much less user friendly than any other programs I'd used before. I didn't care for the background options, a lot of them seemed dated. I also had trouble with little things, like rotating a picture that was upside down – it would keep undoing my rotating everytime I would click away from the picture.
I think these are all things that will be improved with time. And I so love this concept!! For $8.95 you can have a full year of memories from your homeschool! You really cannot beat that!  You can look on this page for shipping prices, but at this time, shipping for one book is $8.99.
If you'd like to read what others are saying about these Picaboo yearbooks, click over to the TOS crew blog.