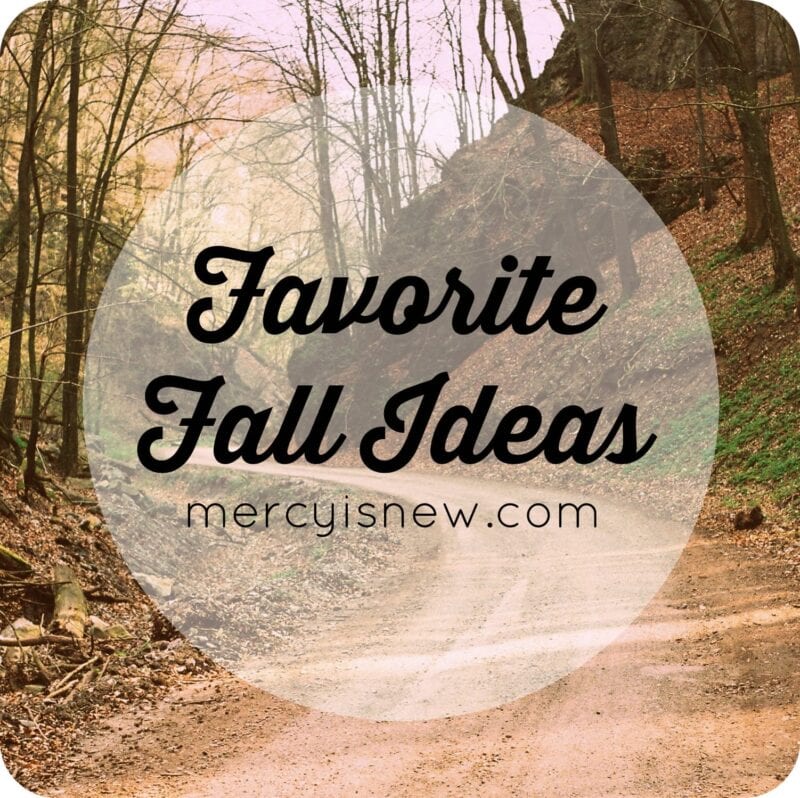 So, it's not technically fall yet…but it's CLOSE!! woo-hoo!! I think that September and October are my favorite months of the year. 🙂 So, I've put together a list of my favorite fall ideas…maybe it will bring on the cooler, fall temps??  
Thankful Tree
Every fall we do a Thankful tree ~ this one pictured below was from 2011. We've also cut out leaves to hang on branches, we've cut out leaves to hang on a door in our playroom, we've done several different things. But, what I love about this one, is that it's a beautiful decoration to place anywhere in my home!
My kids and I found branches in the backyard and put them in a mason jar. Then, I cut out a bunch of circles (with a circle punch like this
) from different fall colored scrapbook papers in my stash. I have used tiny clothes pins to attach circles to the branches before, or on this year, I cut holes with a hole punch and slid the circles onto the branches.
Here's another one we did with a pitcher instead of a jar. 🙂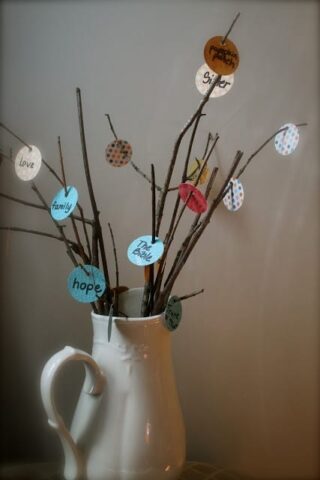 Fall Burlap Wreath
Does your door say HAPPY FALL!?!? 🙂 I love my burlap wreath! I have lots of different colored fabric rosettes made and I change them out with the seasons. Below you will see my fall colors. I clip on the fabric rosettes with these metal clips (like these
) that I picked up at Hobby Lobby. I wrapped a wreath form in strips of burlap and hot glued it in a few spots. I made my fabric rosettes according to these instructions.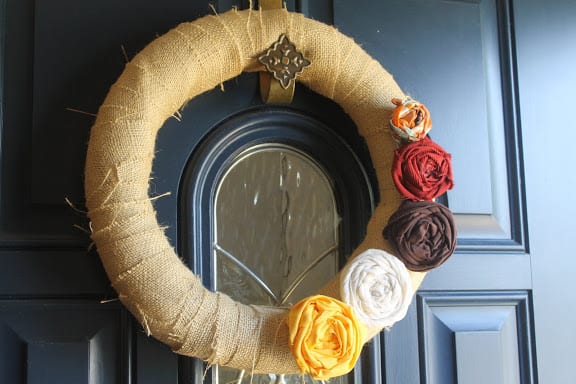 Give Thanks Craft
Here's a fun craft that we did several years ago too! My kids and I found lots of different nature items around the yard and on a walk, we came home and glued them into the shape of the letters GIVE THANKS. After they were dry, I punched holes in the top of the papers and hung them with some twine.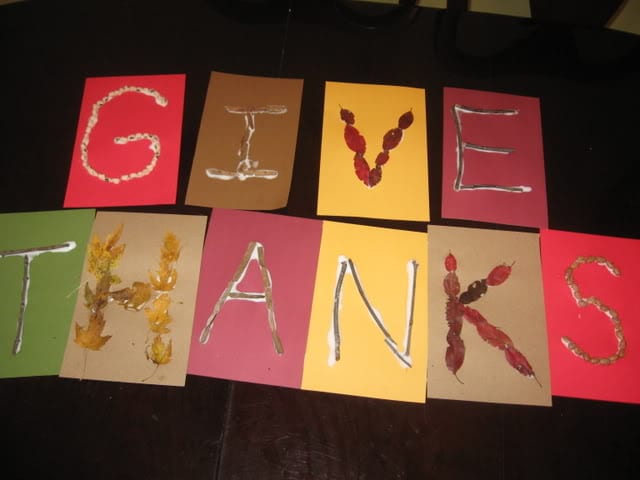 Pumpkin Granola
We love all things pumpkin in our home! Since I already make my own granola year round, sometimes I like to change it up a bit and add something like pumpkin!! You can see my full recipe here, but I want to remind you that granola is VERY FORGIVING. You can add/take away things to your liking!!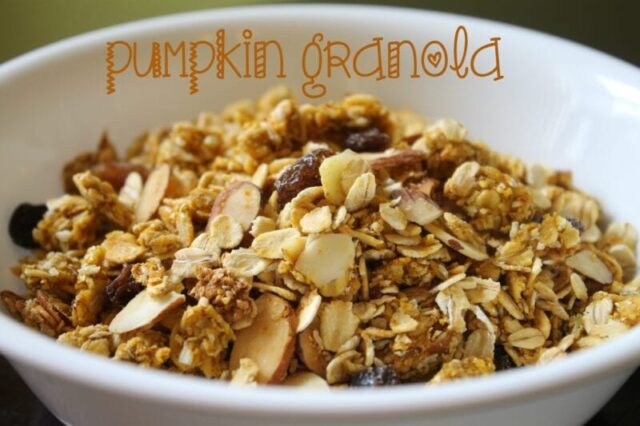 Apples & Learning
We generally do a full blown apple unit study around September also!! This year, with our ancient history, we probably will not! But, here are lots of ideas for you if you go to the apple orchard and want to do some crafts and reading!
Now I want to see some of your links!! What is YOUR favorite thing about fall??
More FALL links on my fall pinterest board!
Happy fall, y'all!