Ya'll, I have another way to use social media for good to share with you today!! 🙂
You probably know that Ami is one of my dear friends and that Homeschool Share is a HUGE blessing to the homeschool community!! You may also remember that the Brainerd family is trying to adopt a child right now! Ami shared more on her blog this week about how God is changing their course a bit…Part 1, Part 2.
They have set up a new fundraiser on Ami's blog…it's pretty cool. I hope you will check it out!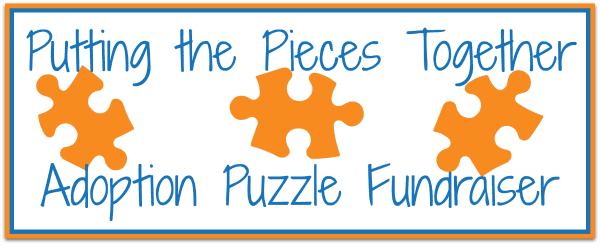 Here's what Ami has to say about this fundraiser:
If you would like to have a part in our adventure, please consider participating in our puzzle fundraiser. The puzzle (pictured above) is 108 pieces. We need a sponsor for each piece. If you decide to sponsor a piece, your name will be written on the back. Once completed, the puzzle will hang in a double-sided frame, so we can take it down from time to time and remember those who helped bring our daughter home. 
There are 108 envelopes below. 100 of the envelopes are numbered. When you pick one of these, your donation will match the number on the envelope. The other 8 envelopes at the bottom of the page are for those who want to determine their own donation amount. Have fun choosing a number that has significance for you!
We will keep the blog updated with photos of the puzzle as pieces are sponsored and as Elijah and Simon piece it together.
Thank you so, so much.
Grace and Peace,
The Brainerd Family