We are having SO much fun with our ancient history from Winter Promise! I want to share some of the fun, hands-on ideas we are doing here on the blog, as well as the weekly update posts!! {Don't worry about trying to keep up, I've already got ONE HUGE POST in my drafts with all the fabulous ideas from this time period in one place.}
Re-creating Stonehenge with brownies? Yes, please! {tweet this}
This particular ideas ~ using brownies to re-create Stonehenge ~ came from a FREE sample on the Winter Promise blog for their Children Around the World study of Great Britain! There are so many fun "experience approach" ideas found in Winter Promise. Like I said, we are LOVING it.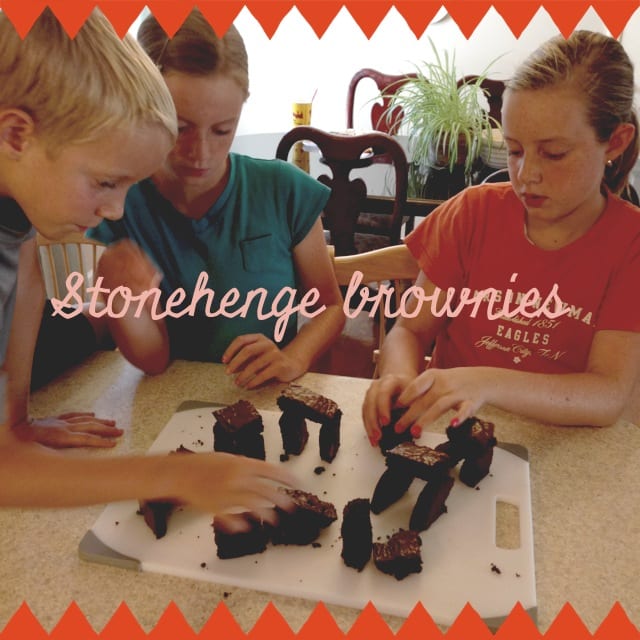 The beauty of this idea is that it is SIMPLE and you don't need a lot of extra equipment or purchases to do it!! LOVE! We just baked one 9×13 pan of brownies, cut them into different sizes and let the kids get creating! We looked at pictures on google of the original Stonehenge.
We had already read about this fascinating mystery in history from our text, Mystery of History
, so this was just a fun dessert to complete our week 3 of ancient history!
More Ancient History Links
Up next: model of Nile River and 3 mummification ideas!!