I wanted to let my readers know of a few SALES happening today and this weekend!! Happy Shopping!! As always, thank you for shopping through my links…you help my family purchase things like homeschooling items and Christmas gifts with your purchases through my links!! Yay!
The Ultimate Guide to Brain Breaks is on SALE through today!!
UPDATE: I just received word from Heather, the author, that she has EXTENDED the sale til THROUGH Sunday! Also, be sure to use the code on this graphic below for the sale price! 🙂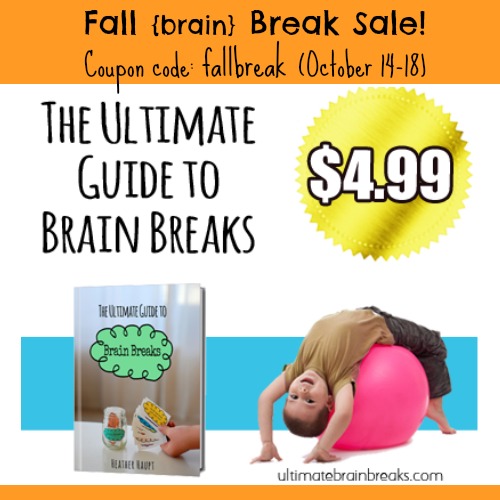 I'm reading THIS book right now… and it's FREE for Kindle. If you enjoy Christian fiction similar to Ted Dekker and Frank Peretti you will enjoy this. 🙂
The Fourth Kingdom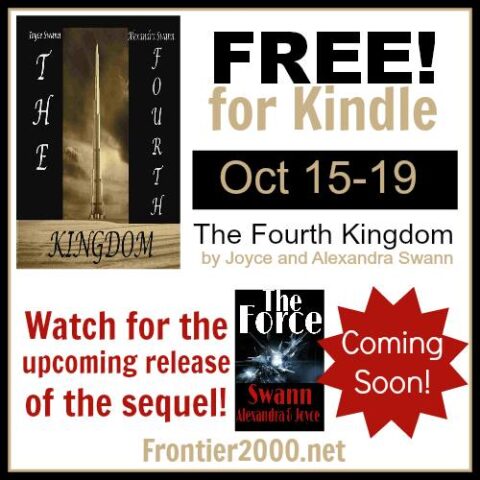 The next book in this series, THE FORCE is NOW AVAILABLE on Kindle!!
The Force (The Kingdom Chronicles)
This next one isn't a sale, but every time I read a book at home with the kids and think it's awesome, of course I love to share it here with you. 🙂 If you are studying Old Testament or Ancient History, and especially if you have BOYS you will love this book. 🙂 We are a few chapters into it and all of us are enjoying it. I'm enjoying the Bible facts that I often struggle with, the kids are enjoying the humor interspersed in it, Caleb enjoys the weapon descriptions. And we are learning history AND Bible at the same time. There are short little almost devotional-like pages at the end of each "war" that is talked about.
Bible Wars & Weapons